A Conversation with Danielle Nierenberg, Food Tank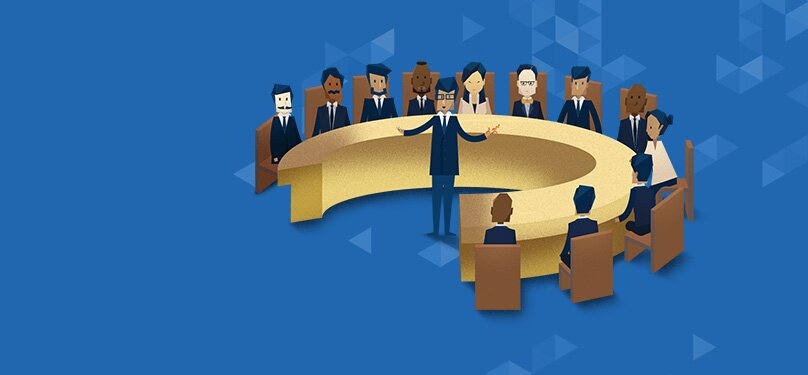 8 March 2018
Cierra Martin, Crop Trust
8 March 2018 – On International Women's Day, the Crop Trust connects with Danielle Nierenberg, Co-founder and President of Food Tank, a nonprofit organization focused on building a global community for safe, healthy and nourished "eaters."
Danielle, who grew up in the farming community of Defiance, Missouri, and later went on to work for an environmental research think tank in Washington D.C., turned the traditional think tank on its head in 2013 with the start of Food Tank. After many years of working in an environment where the focus was on what was broken in our food system – Danielle turned the tables.
She met with thousands of stakeholders from every part of the food chain – from farmers to researchers to policy makers to chefs and everyone in between - to document the success stories in our food system.
She now speaks at more than 100 events per year; has built a global online network of over 1 million followers and has made significant progress in raising awareness of the positive developments occurring daily throughout our food system. On the United Nations' international day for celebrating inspiring female figures, this chat could not be more fitting.
You grew up in Defiance, Missouri, where agriculture was part of your everyday life. How has this affected your outlook and professional life?
I wrote about my experience in the book, Letters to a Young Farmer, which was published last year. My letter, which was one of many included in the book, talks about being someone who grew up in a rural Midwest environment and didn't want to have anything to do with farmers. I thought what they were doing was stupid, and I didn't get it. But in my own personal evolution, I've learned so much from farmers – both as a Peace Corps volunteer when I was younger and later in my career with Food Tank and other organizations. I've been able to spend time on farms both in the United States and around the world and get a sense of the important work that farmers are doing every day.
I don't like to romanticize farming; but what the book is hoping to do is make sure is that young farmers know that they are not alone, and that there is a growing movement that wants to support them. We're seeing so many people giving up lucrative jobs and turning to farming, or other opportunities in the food system—as scientists, researchers, advocates, storytellers, funders— because they think it's important.
Prior to starting Food Tank, you spent two years traveling across sub-Saharan Africa, Asia, and Latin America to talk to some of the people who are invested in our food system. What prompted this world tour and what did you learn along the way?
Over the last few years, I've had the tremendous honor to travel to dozens of countries to hear these stakeholders' thoughts on what's working to help alleviate hunger, obesity, and poverty while also protecting the environment.
Most people tend to think of the developing world, and especially sub-Saharan Africa, as hopeless places with famine, extreme poverty, disease, and conflict. It's hard not to lose hope: Worldwide, nearly 1 billion people are hungry; another 2.2 billion people are overweight or obese; at least 2 billion people suffer from debilitating micronutrient deficiencies. As well as that, 1.3 billion tons of food are wasted each year; and farm laborers and food workers can't afford the food that they work so hard to grow, prepare, and serve. But on my travels, I also saw amazing examples of success, innovation, entrepreneurship, and incredible—and long-lasting—positive change. I learned that there is so much opportunity in the food system, from fighting climate change and empowering youth to improving gender equity and creating jobs. What I really tried to do was tell stories of what's working in agriculture and food systems and highlight visions of hope and success.
The realization from my travels was that the solutions to many of our most pressing environmental and social problems—climate change, urbanization, unemployment, conflict—can be found in the food system. Agriculture, when done in the right way, can improve biodiversity, improve soil quality, heal degraded land, help improve health, and help sequester carbon. Agriculture is emerging, not as an instigator, but as a solution to many of our global problems. Around the world, farming is being used to strengthen communities by providing a means of income and livelihood, nourishing families through improved crop production and protecting the earth through agro-ecological practices.
You mention biodiversity - what role did crop diversity specifically play in the lives of farmers and producers that you met during your travels?
We tend to think of inputs as things like fertilizer and other agrochemicals, but the most important input may actually be crop diversity. Diverse food systems—rather than monocultures—tend to be more resilient, especially too high temperatures, too much or too little rain, or pests, diseases, extreme weather events and natural disasters like what we saw recently in places like the Dominican Republic and Puerto Rico after Hurricane Maria.
I was especially excited to see projects focused on crop diversity that were supported by Slow Food International. One of the most interesting is Project DISC - Developing Innovations in School Cultivation - in Uganda. In countries like Uganda, agriculture is often an option of last resort for youth—they feel forced into farming if they do not do well in school or have enough money to go to university. As a result, many young people look down on farming. Project DISC was founded to reignite an interest in and a taste for indigenous foods in Uganda. The project works with Slow Food International to develop school garden projects and to help students recognize the importance of local foods for not only the nutrition they provide, but also for their economic value.
You - and Food Tank - are known for bringing together a wide variety of actors within the food system, can you tell us a bit about this work?
We're storytellers. We're researchers. We investigate ideas, practices, anecdotes, from around the world and share the success stories through a variety of formats—research reports, op-eds, articles, Tweets, Instagram and Facebook posts, convening both small events and large Food Tank Summits in cities around the United States.
In your events, you ask stakeholders to have these "uncomfortable conversations" where they discuss some of the big issues related to food systems - hunger, obesity, poverty, nutrition, food waste, sustainable agriculture and more. Opposing views must make for interesting dialogues.
These conversations are so important because they force dialogue where there hasn't been a lot of it —nutritionists and scientists don't often talk to farmers, farmers don't often get the opportunity to talk to consumers, and so on. These silos need to be broken down. Preaching to the choir hasn't helped the food system become more sustainable or nourish more people—the only way to start doing that is by breaking down some of the barriers that inhibit real dialogue.
There are many changes needed if the world is going to be able to feed itself in the years to come. Among these: decreasing food waste, providing more support to and acknowledgment of female farmers, expanding urban agriculture, etc. How does conserving and using the crop diversity fit into the big picture?
Crop diversity is a major ingredient in building a more environmentally sustainable, socially just, and economically viable food system—without it, we won't have the tools we need to survive and thrive.
You've said before, "we all need to work together to find solutions that nourish ourselves and protect the planet." What are the roles of researchers, of investors in sustainable agriculture, or of our readers out there?
I think what's exciting about being involved in food is that we all have a role to play. At the end of the day, all of us are "eaters" and we all have a chance to make a difference every day. Eaters not only have the opportunity to vote with their forks and wallets, but also their actual votes. And while national policymaking can be important, the most interesting work is being done at the local and regional level, for example, school boards and town councils can wield a lot of power in procuring more diverse and sustainable food sources.
At the end of the day, the food system affects all of us, at every level of society, but we can all play a role in making it better, more sustainable and more equitable. That's the space where Food Tank operates, bringing people together to share success stories so that we can all rise to the challenge of feeding our world into the future.