Rhodes College and Crop Trust Celebrate 10-Year Partnership
Barret Library at Rhodes College. (Photo: Maya Searle for the Crop Trust)
12 December 2022
The Steve and Riea Lainoff Crop Trust Fellowship in Honor of Cary Fowler has been supporting exceptional students at Rhodes College to pursue their interest in global affairs and conservation for a decade.
Since 2012, one graduating Rhodes student per year has had the opportunity to work at the Crop Trust in Bonn, Germany, where they have assisted in a range of activities, including planning conferences and events, developing communications materials, and even accompanying deposits to the Svalbard Global Seed Vault. Some have stayed on at the Crop Trust after their year has ended, becoming valued full-time staff members.
To celebrate 10 years of this unique partnership, we've reached out to three former fellows to hear how their experience at the Crop Trust impacted their careers.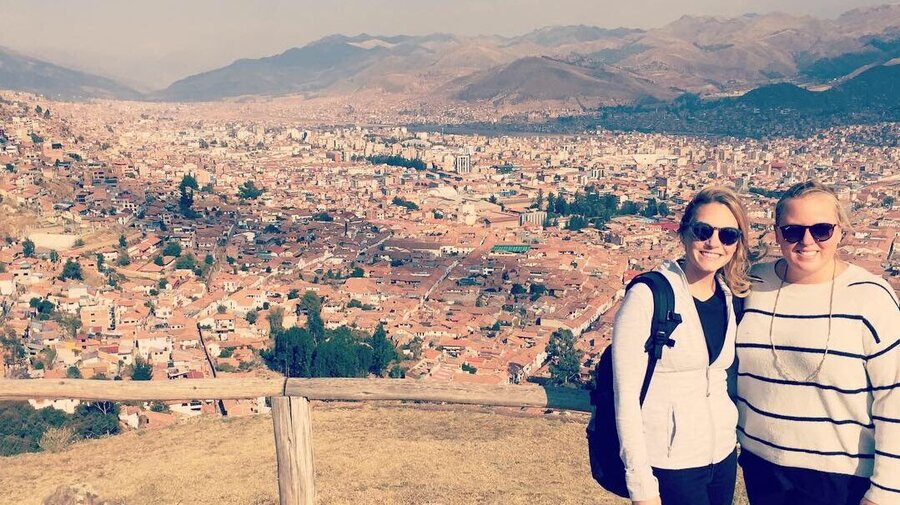 Laura Brown
Fellow: 2013-2014
Director of Operations, The Production Board
Why did you apply to the fellowship?
The opportunity to work abroad for a year in Germany, who would not apply?! But actually, the fellowship was an exciting opportunity to gain first hand experience working for an international organization whose mission I supported wholeheartedly. I really couldn't pass up this chance, it was perfectly aligned with what I wanted to do next — work for an organization making a true impact on the planet.
What was your experience at the Crop Trust like?
It was difficult at times being in a foreign place, in a new job (my first real job), with a lot of people from different backgrounds and disciplines than me. Imposter syndrome was very real for me!

But the entire team was oriented around the organization's mission and genuinely vested in its success, and in turn the success of each individual. I was amazed by everyone's willingness to take time out of their day to answer questions or explain what they were doing.

It was a really rewarding experience all around and I am thankful for the opportunity I had to work with such an amazing group.
How did that experience play a role in the next steps in your career?
I decided to pursue my master's in food studies at University of the Pacific in San Francisco not long after leaving the Crop Trust. My experience with the team in Bonn helped solidify this decision and my future career endeavors.

I wanted to deepen my knowledge of our global food system and continue working with organizations working to find equitable and sustainable solutions to help us meet the demands of a growing global population on a planet in crisis.
What from your time at the Crop Trust has been most useful in your job today?
Working at the Crop Trust helped me gain a lot of confidence in my abilities on a professional level. Most notably though, I'd say I left the Crop Trust left with a new mindset about the world and life.

Working with such a diverse team taught me to appreciate and see the value of my own experience, yet the importance of being open minded. I learned the importance of asking questions and using my own agency to speak up and advocate for the things or causes I believe in, and through that the impact I could have.

These learnings have guided me through major career decisions and are things I actively deploy many of these in my job on a daily basis.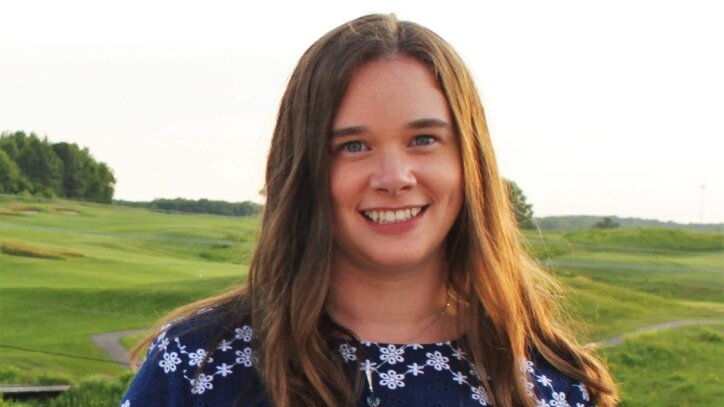 Amanda Fuller
Fellow: 2016-2017
Data Analyst, Fairtrade International
Why did you apply to the fellowship?
At Rhodes I took every opportunity in my environmental studies courses to investigate issues relating to wildlife conservation, and even studied abroad in Namibia and Costa Rica.
It became evident to me that while the prevalent issues around these topics differed based on regional context across geography, there was a common thread: agriculture and the resulting human interaction with wildlife, biodiversity and natural landscapes.
When the announcement for the Crop Trust Fellowship came up, I invested more time in viewing my studies through a human, environmental and economic lens, with agriculture at the center.
I found the fellowship to be a unique opportunity to build on what I had learned at Rhodes from a new perspective, and wanted to be a part of the Crop Trust's vision of food security for the future.
What was your experience at the Crop Trust like?
In my one year at the Crop Trust, I was able to explore a range of the behind-the-scenes work that goes into conserving crop diversity. I helped organize high-profile events such as the meeting of the Crop Trust Donors' Council at FAO in Rome, supported fundraising efforts, particularly focused on governmental donors, and even helped in developing ideas for innovative financing strategies.
How did that experience play a role in the next steps in your career?
My fellowship year helped me get a sense of the landscape of agriculture-focused organizations spread across the world. While I gained a lot of hands-on experience and was pulled into the world of agriculture and international development at the Crop Trust, I found that working more downstream with producers was of particular interest to me.

That's what drove me to return to the U.S. and earn a master's degree in Agricultural Economics at Purdue University, where my research focused on international development. I was fortunate enough to conduct field research in western Kenya, meeting many maize farmers and local traders while there.

Afterwards, I found my way back to Bonn where I now work as a Data Analyst at Fairtrade International. I use a data management perspective to support projects such as developing a business intelligence platform for producer organizations and monitoring deforestation events and risk assessments.

Understanding the purpose of genebanks, threats to agrobiodiversity and the importance of conservation gives me a distinctive perspective in my current field that focuses on living incomes and living wages for producers and workers via supply chain and market interventions.
What from your time at the Crop Trust has been most useful in your job today?
The most valuable professional experience for me was learning how to work in a fast-paced, multicultural environment and in an international setting across countries, continents and timezones on a daily basis.

The fellowship also gave me a thorough understanding of the different actors in the sector of agriculture – across research, government, development fields, NGOs and international organizations.

It's been a particularly useful basis for me – both for my master's research and in my current job – to have first-hand experience in how data and information are compiled and used for high-level reporting to boards and donors.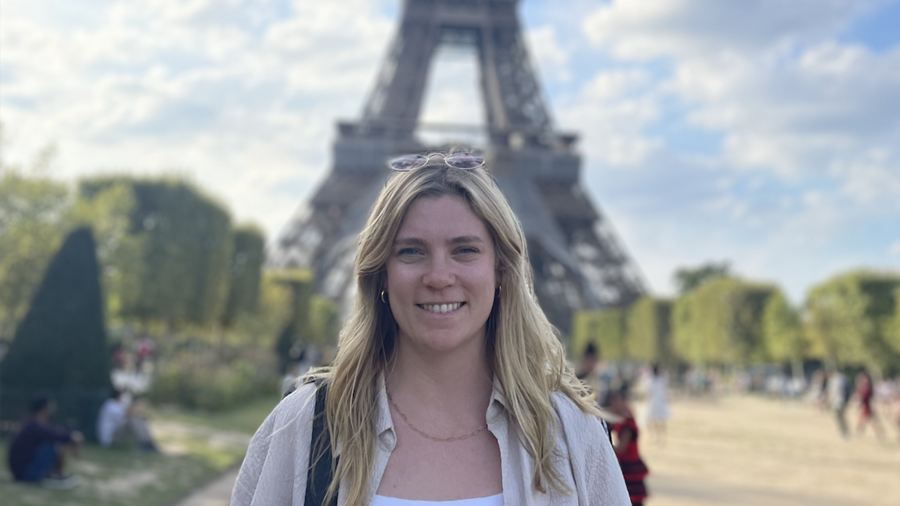 Erin Gleeson
Fellow: 2018-2019
Master of Science Candidate, McGill University
Intern, Sustainability in the Digital Age, Future Earth
Why did you apply to the fellowship?
When I graduated with my bachelor's degree in environmental science in 2018, I felt like I knew only a little bit about a broad range of topics relating to sustainability and ecology. I was eager to apply the skills that I gained during my time at Rhodes College, and work on more specific and interdisciplinary issues such as agriculture and food security. I had also never traveled outside of the U.S. and Canada, so I was specifically looking for jobs and internships abroad.
What was your experience at the Crop Trust like?
One of my favorite things about the Crop Trust is how agile the organization is compared to others that work in that space.
Due to this small organizational structure, every individual staff member plays an important role; there are lots of opportunities to get involved with different projects, and to support other teams beyond your own.
For this reason, I was able to work directly with high-level staff at the Crop Trust, including the Executive Director, as well as with some of the important stakeholders that support the Crop Trust's work. I was also fortunate enough to build strong professional and friendly relationships with Crop Trust staff members, which made my experience even more gratifying.
How did that experience play a role in the next steps in your career?
After graduating from Rhodes College, I was not ready to choose a specific field and I needed more clarity on what kind of career I wanted to pursue.
My experiences at the Crop Trust both as the Rhodes fellow and as an assistant on the External Affairs team provided both the time and exposure to the typical responsibilities and challenges associated with working for an international organization on an issue of global importance.
I was able to get an inside view of the role that science, research and policy play within an international organization, and was inspired by the dedication of staff at the Crop Trust and their commitment to achieving real change. This is exactly the type of work environment I envision in a long-term career, and it ultimately motivated me to go to graduate school to improve my technical abilities and specialized knowledge.
I also believe that my professional experiences throughout the fellowship provided more leverage in my application and allowed me to get accepted to the program and university of my choice.
I am very thankful for the opportunity I had to work with the Crop Trust, and I will treasure and make use of these experiences throughout the rest of my career.
What from your time at the Crop Trust has been most useful in your job today?
With the support of the Crop Trust, I improved key soft skills such as high-level communication abilities, knowledge of project development, and overall task and time management.
I also learned hard skills like grant writing, creating project timelines, and coordinating with project partners, which allowed for a smooth transition into my current internship at a non-governmental organization in Montréal.