Cary Fowler Appointed U.S. Special Envoy for Global Food Security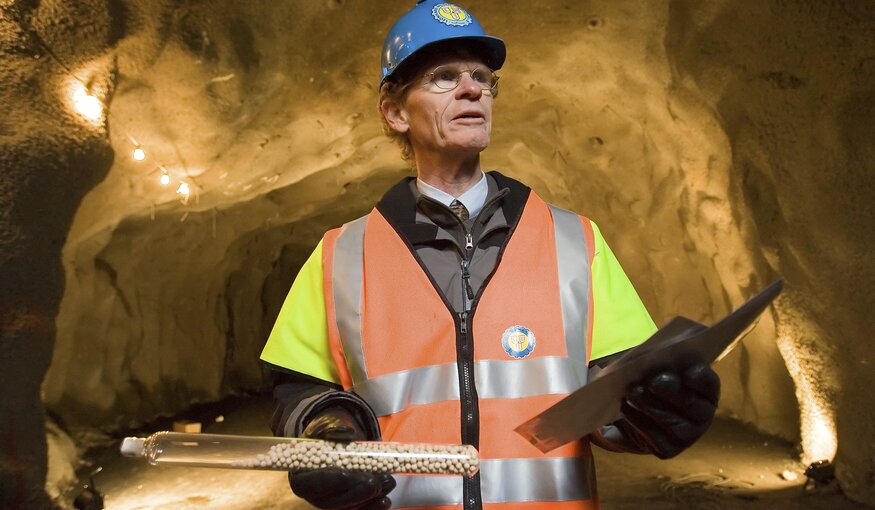 Cary Fowler holds samples of seed containers in the Svalbard Global Seed Vault. Photo: Kalle Koponen.
6 May 2022
The Crop Trust is delighted to congratulate its former Executive Director Cary Fowler on his new role as the United State's Special Envoy for Global Food Security.
This comes amidst heightened awareness about food insecurity around the world, with the conflict in Ukraine causing a steep rise in food prices globally, exacerbating inequality.
Announcing the appointment in a press release on May 5, Secretary of State Antony Blinken said that he "will count on Dr. Fowler's strategic vision and advice as we advance efforts with the international community to address the many challenges to global food security, nutrition, and food systems."
Fowler was the Executive Director of the Crop Trust from 2007 to 2012. Prior to joining the Crop Trust, he was a Professor and Director of Research in the Department for International Environment and Development Studies at the Norwegian University of Life Sciences.
He has also been a Senior Advisor to the Director General of Bioversity International. In that role, he represented CGIAR in the negotiations which led to the adoption of the International Treaty on Plant Genetic Resources for Food and Agriculture.