Dr. rer. nat. Benjamin
Kilian
Senior Scientist and Project Coordinator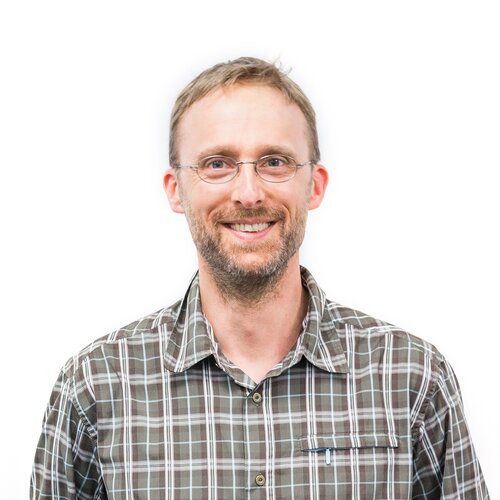 Nationality: Germany
Language spoken: English, German, Russian
Favourite Crop: Barley, einkorn wheat, grasspea
Benjamin coordinates the "Biodiversity for Opportunities, Livelihoods and Development" (BOLD) Project.
Before assuming this role in 2021, he led the Crop Trust's project "Adapting Agriculture to Climate Change: Collecting, Protecting and Preparing Crop Wild Relatives" from 2019 to 2021 and the project "Safeguarding crop diversity for food security: Pre-breeding complemented with Innovative Finance," funded by the Templeton World Charity Foundation, Inc. (2019 to 2023). Before that, he coordinated all pre-breeding activities supported by the Crop Trust on 20 crops with more than 100 national and international partners in 51 countries.
Benjamin has more than 20 years of experience working in a variety of research and management roles in the plant genetic resources field. Before joining the Crop Trust, he worked at Bayer Crop Science NV in Zwijnaarde, Gent, Belgium (Breeding and Trait Development), the Leibniz Institute of Plant Genetics and Crop Plant Research (IPK) in Gatersleben, Germany (Genebank Department, Genome Diversity) and the Max Planck Institute for Plant Breeding Research in Cologne, Germany.
Benjamin has a PhD in genetics from the Heinrich Heine University Düsseldorf, Germany, and a degree in botany from the Friedrich Schiller University Jena, Germany.
Benjamin has published more than 120 peer-reviewed publications, including research articles and book chapters.
Since 2021, he has been the Chair of the Expert Working Group on Global Wheat Germplasm Conservation and Use Community of the Wheat Initiative.
Since 2019, Benjamin has been the chair of the external advisory board of the Germplasm Resources Unit of the John Innes Centre, Norwich, UK.
Benjamin currently serves on the External Advisory Board of the European Union's Horizon 2020 research and innovation program for the Activated Genebank NeTwork (AGENT) and the Intelligent Collections of Food Legumes Genetic Resources for European Agrofood Systems (INCREASE) projects. Both projects commenced in May 2020 and will last five years.
Previously he served on the scientific advisory board of EU FP7 WHEALBI (Wheat and Barley Legacy for Breeding Improvement).
Since 2008, Benjamin has been giving courses and lectures for students at Martin Luther University Halle-Wittenberg, Department of Plant Breeding; module "Plant Genetic Resources and Genomics"; 2 semester hours (SWS).
Benjamin serves as a referee for research funding agencies such as the German Research Foundation (DFG), the Federal Ministry of Education and Research of Germany (BMBF), the National Science Foundation (NSF), USA, and the Foundation for Food and Agriculture Research (FFAR).
Benjamin is particularly interested in exploring how crop wild relatives (CWR) can be used more effectively in breeding programs by better linking genebanks with breeders and farmers. His scientific interests include the domestication and use of agrobiodiversity and the role it can play in sustainable development and food security.
View Benjamin's profile on ResearchGate.