Genebank Resources on the Web (GROW) webinars are presented through a partnership between the Crop Trust and CGIAR to provide thought-provoking discussions within the genebank community.
The webinar series explores topics ranging from emerging technologies, operational efficiency, collecting to seed longevity, policy and use. GROW aims to tackle difficult questions and provoke discussion on important genebank-related details and themes.
Webinars are bi-monthly and pre-registration is required to attend.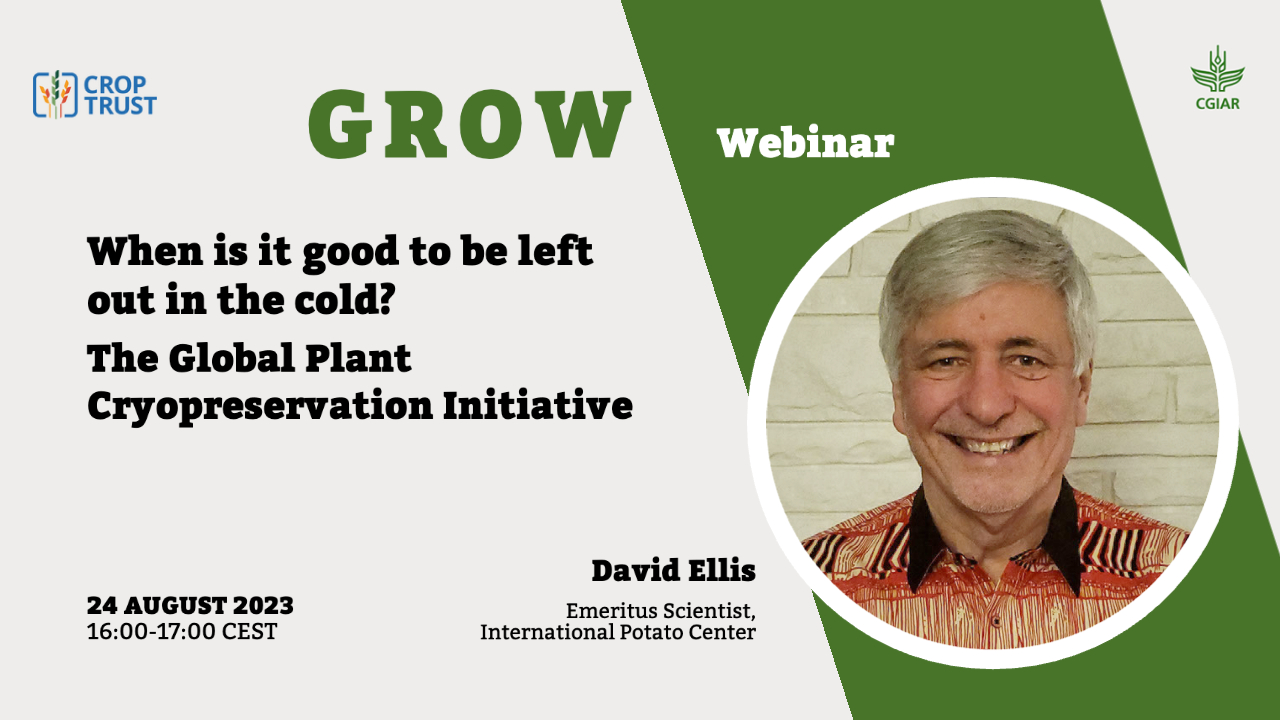 Genebank Platform GROW Webinars
The following webinars were presented through the CGIAR Genebank Platform, which ran from 2017 to the end of 2021. It supported CGIAR Research Centers to fulfill their legal obligation to conserve and make available 750,000 seed samples of crops and trees on behalf of the global community under the International Treaty on Plant Genetic Resources for Food and Agriculture. The Platform supported day-to-day genebank operations, and activities to improve efficiency, enhance use and ensure compliance with international policy. This work was supported jointly by donor contributions to the CGIAR Fund and the Crop Trust Endowment Fund.