First Global Stakeholder Discussion
Event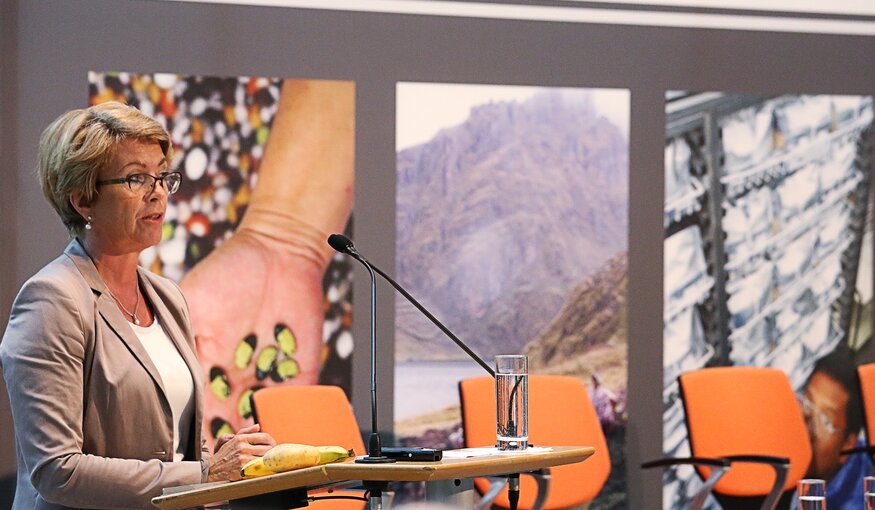 The Crop Trust's First Stakeholder Discussion was held on 16 January 2015 in Berlin, Germany, in conjunction with the Global Forum for Food and Agriculture (GFFA), during the annual Green Week International Agricultural Fair.
Its thematic focus was on the central role of international crop collections in preserving crop diversity and related approaches to genebank management and oversight.
The event in Berlin focused on the management and oversight of the international crop collections protected under Article 15 of the Plant Treaty. These collections represent the current focus of the scientific and financial work of the Crop Trust on ex situ crop conservation approaches.
The discussion in Berlin will include the following topics:
Cost of operating international crop genebanks
Criteria for performance measurement of genebanks
Need for performance improvement of genebanks
Supporting genebanks into the future: Long-term funding sources
Created ten years ago by the FAO and the CGIAR, the Global Crop Diversity Trust is the international organization tasked to preserve and make available the world's crop diversity. To this effect, the Crop Trust is building a global, rational and cost effective system for the conservation and availability of plant genetic resources as a basis for the world's food security and better nutrition.
The Crop Trust is an essential element of the funding strategy of the International Treaty on Plant Genetic Resource for Food and Agriculture, which 133 countries have signed. The Crop Trust offers long-term sustainable funding for ex situ conservation of food crops in plant genebanks. It complements the Benefit-sharing Fund of the Treaty, which supports primarily short-term projects for in situ crop conservation by farmers in lower- income countries.
Under its 10-year strategic work plan, the Crop Trust plans to convene some 50 countries and selected private donors, by early 2016, in order for them to offer financial pledges to the Crop Trust Endowment Fund. The Endowment target for early 2016 is USD 500 million, generating USD 20 million in expected annual investment income so as for the Crop Trust to provide long-term, sustainable funding for the international crop collections protected under Article 15 of the International Treaty. With USD 180 million in the Endowment at present, a further USD 320 million is being sought in firm donor funding commitments by early 2016.
During 2015, the Crop Trust will hold three global stakeholder discussion events. These discussions will engage donor partners on the Crop Trust's scientific and technical work for global crop conservation and availability for use. They reflect the desire of current and potential partners of the Crop Trust to opine on – and help shape – the strategic direction of the scientific work of the Crop Trust. They hence serve to exchange views on crop conservation approaches through ex situ plant collections in order to reach a common understanding on the current and future priorities of the scientific work of the Crop Trust.
Download Presentations from First Stakeholder Event
Putting Biodiversity to Work for Food Security
Towards greater efficiency and sustainability
Download Papers for First Stakeholder Event
Efficient Management of International Crop Collections