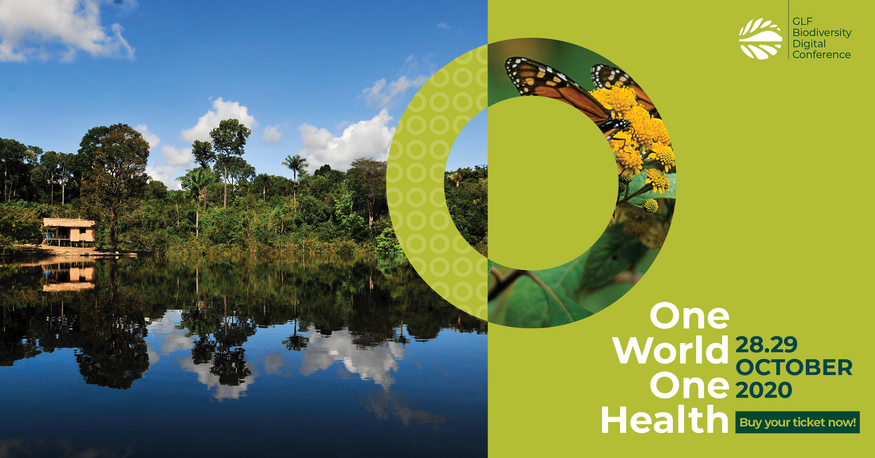 GLF Biodiversity Digital Conference: One World - One Health
October 28 - 29, 2020
Human transformation of Earth's landscapes is driving biodiversity loss, climate change and the emergence of pandemics such as COVID-19, which is a stark reminder of the links between human, animal and environmental health. As the world prepares to 'build back better', new approaches are coming to the fore as a way of balancing competing land use demands, conserving the biodiversity and restoring planetary, and human, health.
Crop Trust & Food Forever Sessions
Side Session - 28 October 2020, 16:00-17:30 CEST
Speakers:
Charlotte Lusty, Crop Trust
Desterio Nyamongo, KALRO
Lavernee Gueco, University of the Philippines - Los Banos
Vania Azevedo, ICRISAT
Lightning talk by Nelissa Jamora, Crop Trust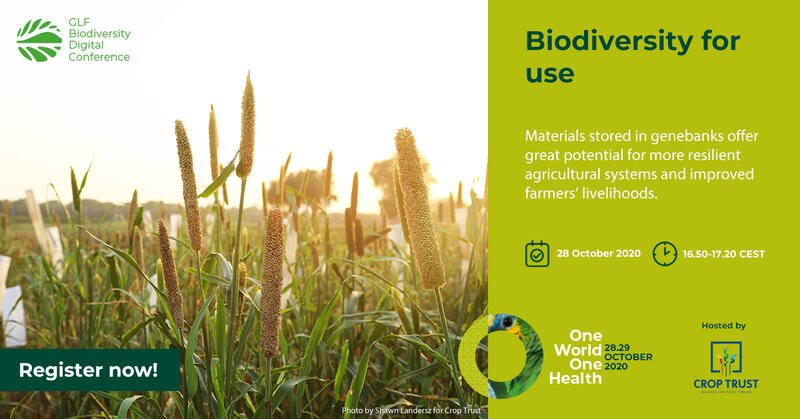 Speakers:
Filippo Bassi, ICARDA
Alejandro Argumedo, International Network of Mountain Indigenous Peoples (INMIP)
Maria Andrade, CIP
Shivali Sharma, ICRISAT
Lightning talk by Maarten van Zonneveld, World Vegetable Center
Launch of the Chefs' Manifesto Podcast, with Paul Newnham, SDG2 Advocacy Hub.
Plenary Session - 28 October 2020, 20:15-21:00 CEST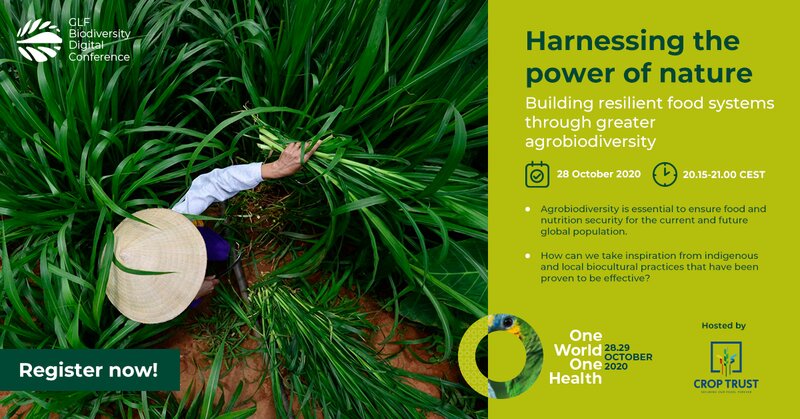 Speakers:
Danielle Nierenberg, Food Tank
Kent Nnadozie, International Plant Treaty - FAO
Susan Bragdon, Oxfam Novib
Mildred Crawford, Caribbean Network of Rural Women Producers
HE Mercedes Araoz, former Vice President of Peru
Pablo Vargas, Britt
Lightning talks by Sir Peter Crane, Oak Spring Garden Foundation, and Marie Haga, IFAD.
Plenary - 29 October 2020, 14:30-15:15 CEST
Thought leaders in biodiversity: Building trust in the future
Speech by Stefan Schmitz, Crop Trust Executive Director
Join us online on 28-29 October to learn how scientists, environmental practitioners, policymakers, banks, private corporations, Indigenous Peoples, local communities can "build back better" to restore the Earth.