GROW Webinar: CGIAR Breeding - Who Benefits and How to Increase Those Benefits
Presented by Michael Quinn, Director of CGIAR Excellence in Breeding Platform & Accelerated Breeding Initiative Lead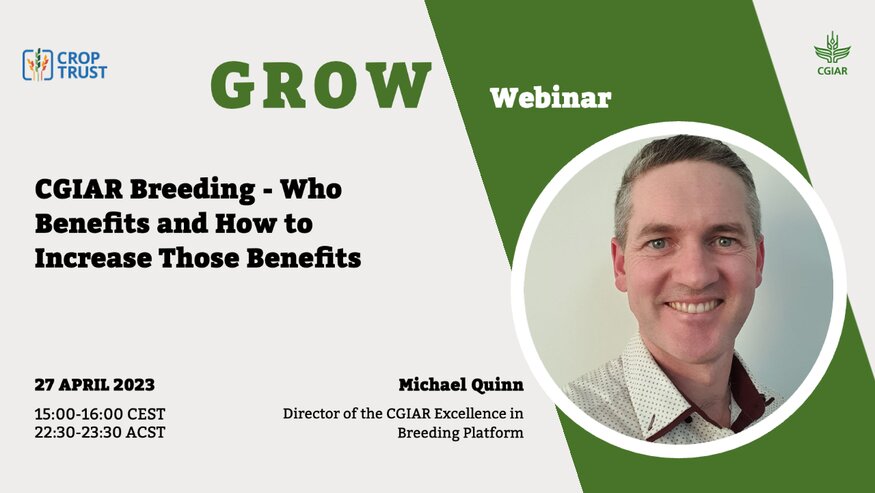 Dr. Michael Quinn is Director of the CGIAR Excellence in Breeding Platform, and lead of the new Accelerated Breeding Initiative.
He has extensive experience in the commercial development of germplasm through breeding and R&D management.
Prior to EiB, Michael was Principal Wheat Breeder and R&D Manager for Eastern Australia at InterGrain, and has over 15 years of breeding, management, and leadership experience in both the private and public sectors, working with both hybrid and fixed line crops.
Genebank Resources on the Web (GROW) webinars are presented through a partnership between the Crop Trust and CGIAR Genebank Initiative to provide thought-provoking discussions within the genebank community.
The webinar series explores topics ranging from emerging technologies, operational efficiency, collecting to seed longevity, policy, and use. GROW aims to tackle difficult questions and provoke discussion on important genebank- related details and themes.
Webinars are bi-monthly and pre-registration is required to attend.
---