'Doomsday' Arctic seed vault gets boost as efforts to secure food supplies ramp up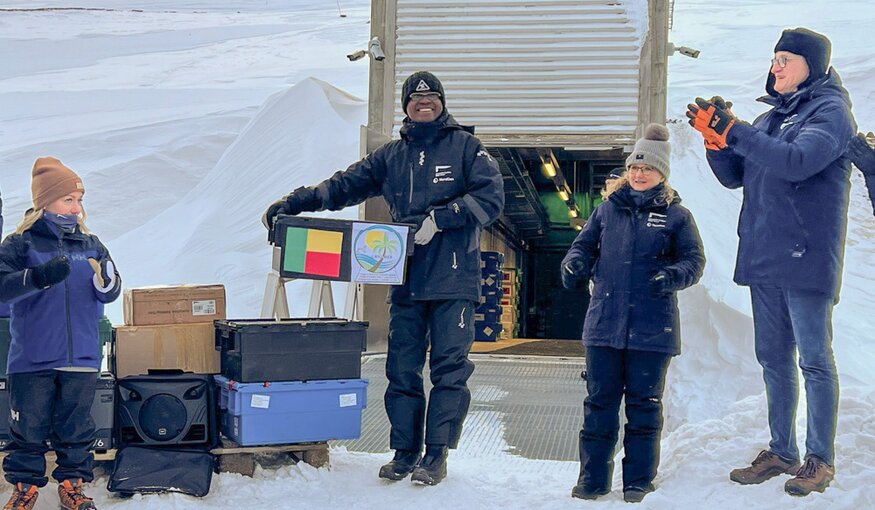 Innocent Dossou Aminon, from the NGO GRIGADEB in Benin, deposited 427 accessions of seven crops.
1 March 2023
LONDON, Feb 27 (Reuters) - A 'doomsday' Arctic seed vault on Norway's Spitsbergen island is set to receive its most diverse batch of seed donations yet as efforts to secure the world's food supplies ramp up amid rising climate concerns.
The Svalbard Global Seed Vault, built to protect the world's food stock from disasters ranging from nuclear war to global warming, will add 19,500 rare seed variety samples from across the world to its collection on Tuesday, taking its total stash to more than 1.2 million.
"From here in Svalbard, the world looks different. This Seed Vault represents hope, unity and security," said Stefan Schmitz, executive director of the Crop Trust, an international non profit that operates Svalbard along with the Norwegian authorities.
"In a world where the climate crisis, biodiversity loss, natural catastrophes and conflicts increasingly destabilize our food systems, it has never been more important to prioritize safeguarding these tiny seeds."