FAO and the EU support relocation of Ukraine's national seed collection to a secure site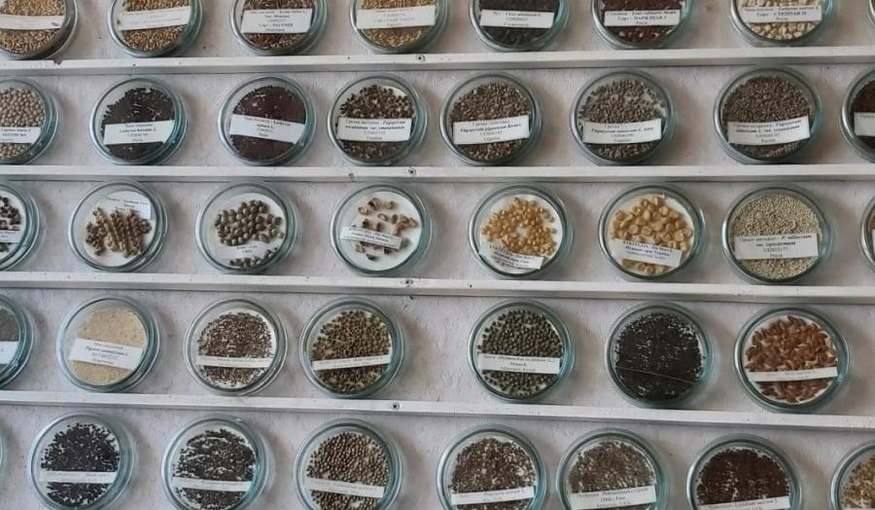 28 April 2023
Unique plant genetic resources have been transported over a thousand kilometres from Kharkiv to the west of Ukraine.
To conserve Ukraine's agricultural heritage, the Food and Agriculture Organization of the UN (FAO) and the European Union (EU) joined efforts to move the collection to a secure location in the west of Ukraine, over 1000 km away. In a complex operation several national authorities including Ukraine's Academy of Agrarian Sciences, the International Plant Treaty and the Global Crop Diversity Trust (Crop Trust) partnered to catalogue the seeds and complete the logistics for transportation.
With the funds from the EU, FAO, the International Plant Treaty and Crop Trust are supporting the Ukrainian National Academy of Agricultural Science to develop and operationalize a plan for the long-term preservation and safe replication of genetic resources, including a future deposit in the Svalbard Global Seed Vault. In parallel, the construction of an additional depository in the west of Ukraine has also commenced.
Other partners, including the Nordic Genetic Resource Center (NordGen) and the Novo Nordisk Foundation, provided early emergency support to the Ukraine's national genebank.
Photo: Tetiana Bryvko/FAO