Is an Arctic Doomsday Vault the Answer to Climate and War-induced Food Insecurity?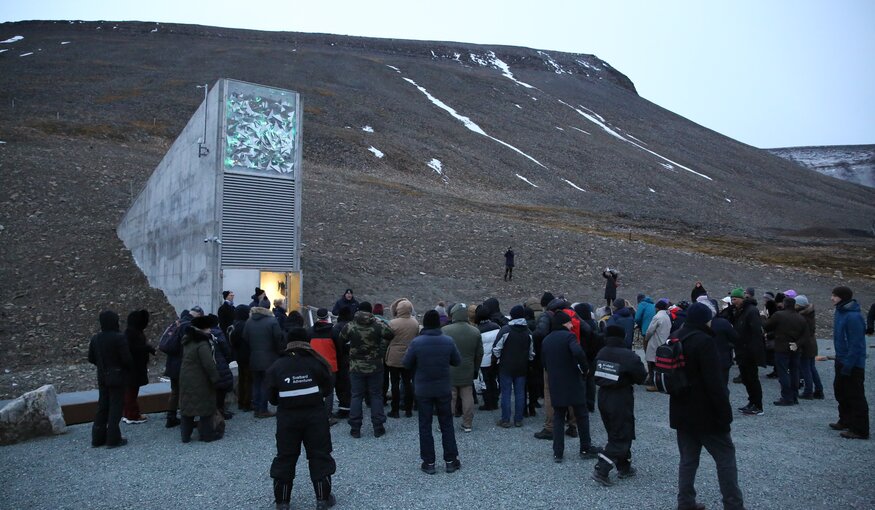 The October 2022 Svalbard Global Seed Vault Deposit. (Photo: Luis Salazar/Crop Trust)
13 October 2022
A vault built on an Arctic island to preserve the world's crop seeds from war, disease and other catastrophes received new deposits on Wednesday - including for the first time from Iraq and Uruguay.
The Svalbard Global Seed Vault, set in permafrost caves on Spitsbergen island halfway between mainland Europe and the North Pole, is only opened three times a year to limit its seeds' exposure to the outside world.
More than 45,000 seed samples from 13 gene banks from Asia, Australia, Europe and Latin America were added, lifting the total number of deposits to more than 1.2 million for the first time, according to Norway's Ministry of Agriculture and Food.
Category: Crop Trust in the News