NACGRAB and Crop Trust Move to Boost Use, Management of Germplasm Collections for Crops Production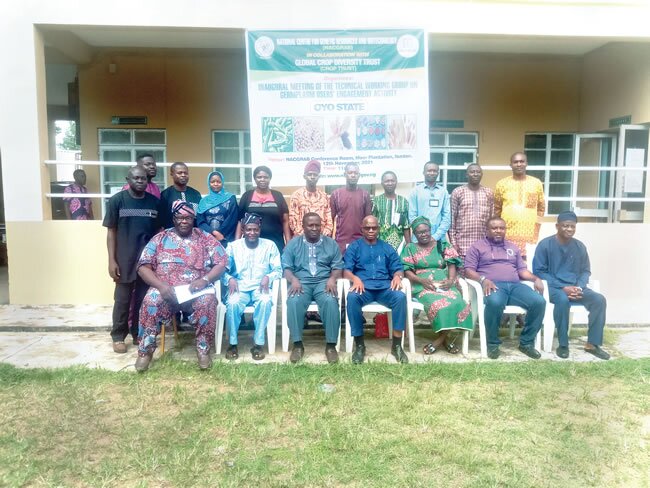 16 November 2021
THE National Centre for Genetic Resources and Biotechnology (NACGRAB), in collaboration with Global Crop Diversity Trust, have begun move to improve the use and management of germplasm collections through multi-stakeholder processes with the inauguration of Germplasm Users Group (GUG) for sorghum, cowpea and other crops with relevance to climate change resilience.
The users engagement is an innovative concept for driving developmental activities using participatory approaches and is the adopted policy thrust of the Seed for Resilience project (S4R) in Nigeria.
Speaking with the Nigerian Tribune shortly after the inaugural meeting of the Technical Working Group, Director and Chief Executive Officer, NACGRAB, who is also the Director and Curator of the group, Dr Sunday Aladele, noted that: "The purpose of this gathering here today is for NACGRAB to expose the germplasm that is being kept in genebank to farmers. The meeting held today had in attendance a group of technical people that will be able to advice on the best way to approach farmers and to be able to guide farmers in selecting the right variety for cultivation."