Newsletter: Forages for the Future, Issue 1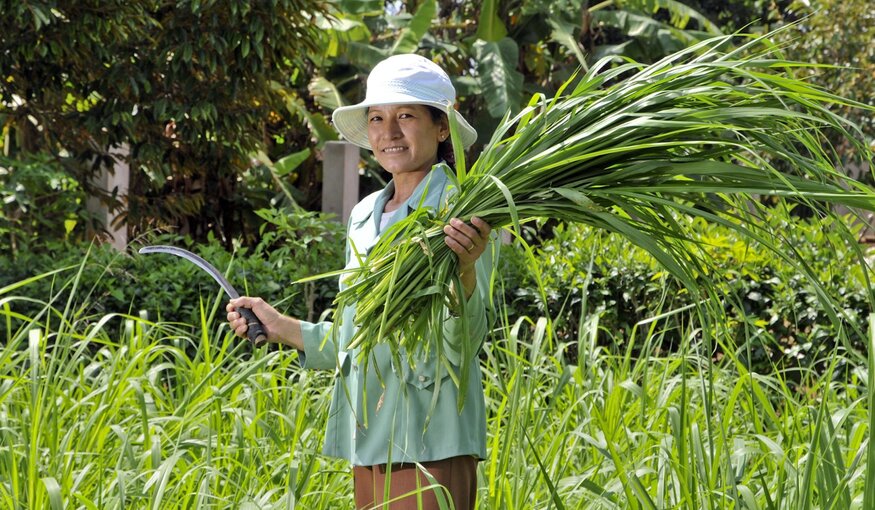 2 June 2016
New newsletter, "Forages for the Future," published today!
After a group of forage and genebank experts came together in Bonn, Germany, last year to start a new forage movement, there was recognition that more actions can be taken to support existing forage conservation efforts.
"This newsletter is one of those actions and we hope that it provides you with some new insights into tropical and subtropical forage conservation and utilization from across the globe," says Bruce Pengelly, Tropical Agriculture Consultant and active participant of the Forage community.
In the lead story of this newsletter, Pengelly presents a status report from a 2015 global survey: "there are at least 6 large genebanks and a number of smaller centres focusing on tropical and subtropical forages. The main centres were the international centres of CIAT and ILRI and the national centres of Australia, Brazil, USA, and South Africa. All of these have collections of between 7,000 and 21,000 accessions and most report that they have good storage conditions. That's the positive news."
Fast Fact:
A significant number of respondents to the survey reported that < 10% of collections were backed‐up in other institutes, national or international. Others, such as the USDA, CIAT and Australia reported > 75% of accessions backed up for safety.
Other Stories in the Newsletter:
Native Brachiaria germplasm of Uganda, by Dr. Swidiq Mugerwa, NaLIRRI
Guineagrass breeding in Brazil, by Liana Jank, Cacilda Borges do Valle, Sanzio Carvalho Barrios, Mateus Figueiredo Santos & Rosangela Maria Simeão
Using Gliricidia sepium in Indonesia, by Jeff Corfield
The next issue of this newsletter will be published in August 2016.
Subscribe now!
Share your forage stories with us and the global community!
For more information contact: Brigitte Maass (Brigitte.Maass@yahoo.com)
Category: For Partners