Preserving Appalachian Biodiversity with Cider Apples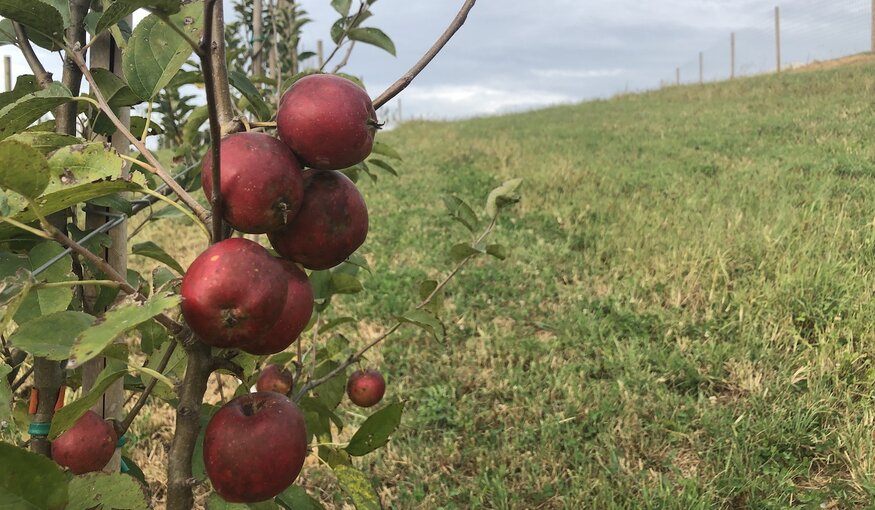 20 January 2020
Emily Payne | Food Tank
A quality cider is the result of a fine-tuned recipe, with each apple variety contributing a certain component to the final product, Michael Gutensohn tells Food Tank. Gutensohn is Assistant Professor of Horticulture at West Virginia University (WVU), where he and Extension Specialist Mirjana Bulatovic-Danilovich manage the Appalachian Apple Initiative seed-orchard, home to 43 cider apple varieties—most of which have been grown in West Virginia since the 1700s. Gutensohn and Bulatovic-Danilovich walk Food Tank and the Crop Trust through the orchard as part of the #CropsInColor in Appalachia tour, explaining why diversity is a must for quality cider and how small farmers are profiting from the growing industry.
Read the full article on .Food Tank
The Crop Trust #CropsInColor campaign is sponsored by Corteva with additional funding provided by the Oak Spring Garden Foundation. Food Tank is the media partner.