Reuters: World Seed Banks Get Funds to Tackle Climate, Other Threats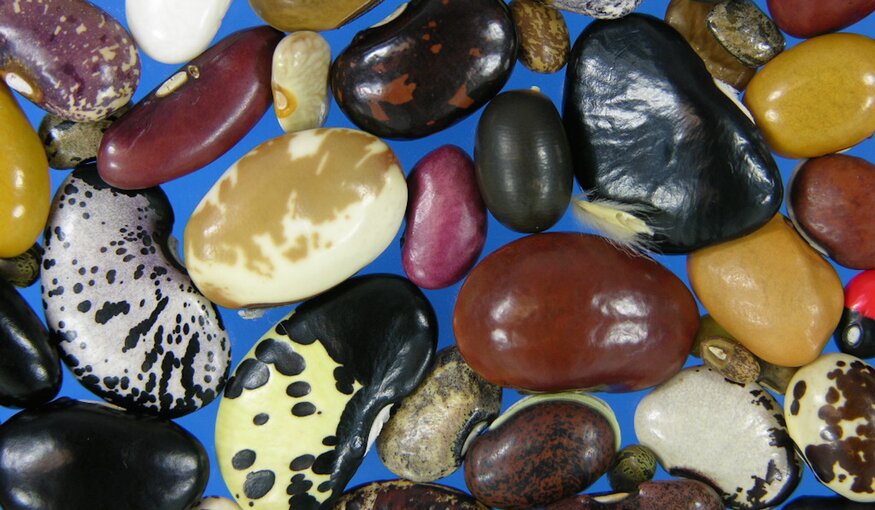 30 January 2013
Scientists have agreed on a $109 million plan to strengthen the world's biggest seed banks of crops such as rice and wheat to help protect and develop new varieties resistant to climate change and other threats.
The Global Crop Diversity Trust and the CGIAR Consortium of agricultural researchers said on Thursday that a five-year plan would help secure storage of more than 700,000 samples of crops at 11 existing gene banks from the Philippines to Belgium.
"This will drive the creation of a real global system" to help safeguard food crops, Cary Fowler, outgoing head of the Bonn-based Trust, told Reuters in a telephone interview.
The funds will allow the collections to expand, put more information about genetic makeup of seeds on the Internet, and enable duplication of more seeds, partly to ensure that conflicts such as those occurring now in Syria or Mali do not wreck collections.
Plant breeders often need quick access to seed banks to develop new varieties -- Sri Lanka, for instance, successfully exploited salt-tolerant strains of rice in a seed bank after the 2004 Indian Ocean tsunami flooded coastal paddies.
And researchers are searching gene banks for varieties with natural traits to resist drought, floods, insect pests, disease or extreme heat - all likely to become more common because of global warming.
The 11 seed banks house the world's largest and most diverse collections of food crops including wheat, maize, rice, potato, banana, sorghum and beans, according to the Trust and CGIAR, formerly known as the Consultative Group on International Agricultural Research. Both are mainly funded by governments.
Over the past 10 years, the seed banks have distributed more than a million samples to crop breeders and researchers in efforts to improve world food security.
The new $109 million deal is a way to get round what a statement from the Trust and CGIAR called "inconsistent funding" in the past that would create a "firmer financial footing".
SYRIA, MALI
Officials recently had to transport seeds from a CGIAR facility in Aleppo, Syria. "The last samples were put on a truck and carried over the border to Turkey just a couple of weeks before fighting broke out in Aleppo," Fowler said.
Better gene banks are meant to help food security, threatened by price spikes. "If our gene banks suffer, our research suffers," Frank Rijsberman, head of the CGIAR Consortium, said in a statement.
The Trust also runs a "doomsday vault" high on the Norwegian Arctic archipelago of Svalbard, meant to store seeds of all the world's plants in case of, for instance, a nuclear war. But it is not open for day-to-day research.
"Svalbard was never set up to provide direct access to breeders. It was always a safety deposit box," Fowler said.
Keeping seed banks is costly because seeds need to be tested for health and replaced when too old. Funds are also needed for conserving plants that produce seeds that are hard to store, such as bananas. The Trust is seeking new ways to freeze seeds, known as cryopreservation.