The New Indian Express: 'Conserving Seeds in Genebanks Vital'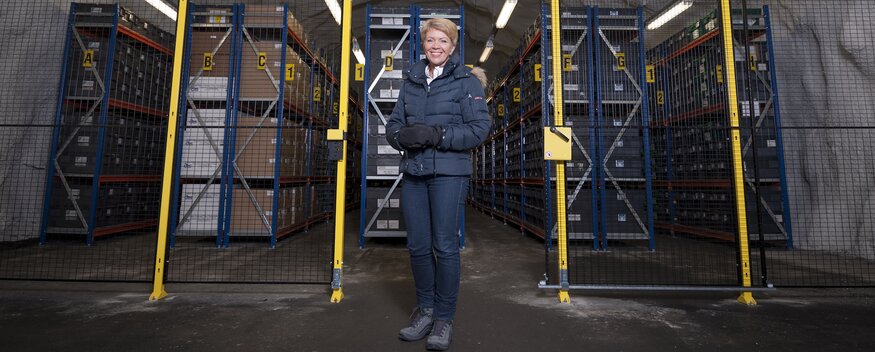 25 November 2013
The New Indian Express reports on the importance of conserving seeds in genebanks.
Marie Haga, executive director of the Global Crop Diversity Trust, who hails from Norway has called for the conservation of seeds in gene banks so that crop diversity is protected for food security internationally. Speaking at the MS Swaminathan Research Foundation (MSSRF) recently, Haga expressed hope that India would continue to contribute to the endowment the trust is raising to guarantee the effective conservation and the availability to those who wish to use it, which is the biological basis of all agriculture.
This endowment, which needs USD 34 million a year to generate interest is 'tremendously important for the global common good,' said Haga. "We don't need seed museums but need properly conserved seeds which should be available to farmers. We need to work on a system of benefit sharing internationally," she added.
According to Haga's presentation, India is one of the most productive agricultural areas in the modern world, but not one of the centers of crop origins. Therefore all the countries in the world are interdependent in terms of crop diversity. So a global system of conservation needs to be worked out and made available for everyone.
Marie Haga also informed the audience about certain relevant facts about gene banks. There are 1750 gene banks in the world. Svalbard Global seed bank, located in the permafrost near the arctic, has the capacity to hold a total of four million seed samples in its two vaults. There are 781,148 samples in the vault, sourced from collections available in the gene banks across the world. Professor MS Swaminathan and Geetha Rani, Gene bank manager at the MSSRF, presided over the session. Luigi Guarino, Senior Scientist at Crop Trust was also present and he interacted with the audience.