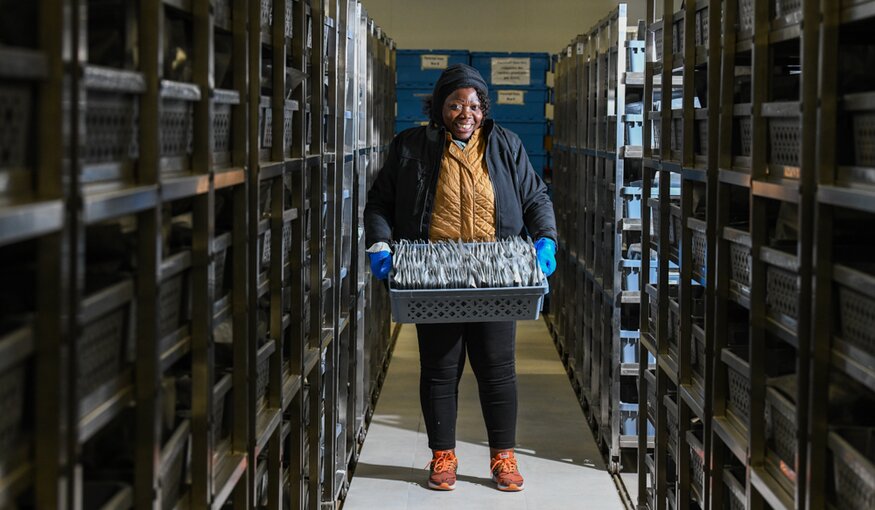 Marie-Noelle Ndjiondjop with packets of rice samples in the new AfricaRice genebank in Mbe. Photo: Neil Palmer/Crop Trust
AfricaRice will open its new genebank later this year, in Mbe, Cote d'Ivoire, more than a decade after the center re-located to Benin during a civil war. But first, all its rice had to be sent back to Cote d'Ivoire after being stored in Benin and Nigeria.
The Crop Trust's Neil Palmer traveled to Cote d'Ivoire to welcome the seeds back home and meet with AfricaRice's Genebank Manager Marie-Noelle Ndjiondjop.