Artists For Plants and Svalbard Global Seed Vault Launch "Seeds Planting Art" International Call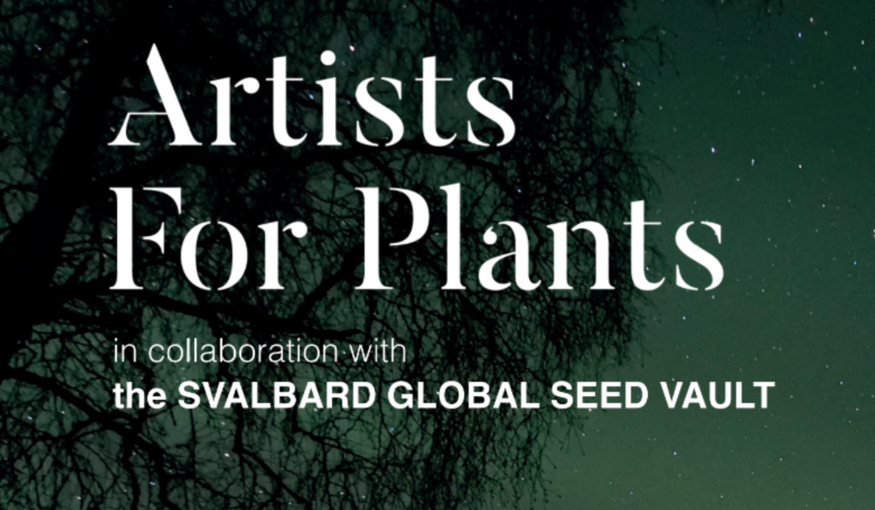 The 2022 Artists For Plants international call is focused on artworks dedicated to seeds.
23 June 2022
Since the creation of the Artists For Plants Network in 2020, many artists from all over the world have contributed to raising awareness of the critical role plants play for human beings and the planet. This 2022 international call focuses on artwork dedicated to seeds as symbols of hope and renewal.
This year, Artists For Plants will collaborate with the Svalbard Global Seed Vault. The arctic Seed Vault is our global insurance against the loss of crop diversity. More than 1,1 million seed varieties are secured inside, originating from almost every country in the world, with room for millions more.
The call is open to creatives of all backgrounds and encourages different art forms, from writing and poetry to filming, photography, painting, multimedia, music, theatre, digital art and more. The organizers invite artists to dedicate their work to the species of plants represented in the Seed Vault. Please find information about the seeds conserved in the Vault on the Seed Portal website.
"Science makes it possible to preserve this vitality for a long time, and art offers new perspectives. Together they can point us in directions of harmony between plants and human beings," says Åsmund Asdal, Coordinator of the Svalbard Global Seed Vault.
The Selection Committee will include experts from different fields, from arts to environmental and social sciences. The chosen pieces of art will be displayed at the Svalbard Global Seed Vault in October 2022 and uploaded to a digital gallery. This virtual exhibition and art network aim to raise awareness of the need to conserve the diversity found in seeds and foster respect for their importance to our agriculture.
"The seeds show us possibilities of extraordinary vitality through farsighted visions and long, patient work," explains Silvia Chiodin, a member of Artists For Plants.
The artwork is to be submitted to Artists For Plants by 31 August 2022. For more information and updates, please visit the Artists for Plants website.