Crop Trust Remembers Executive Board Member Barbara Wells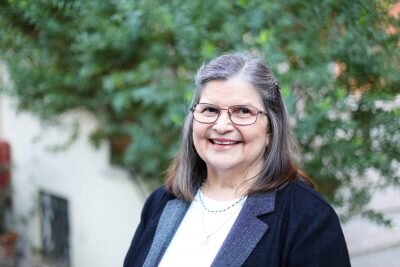 17 February 2022
All of us at the Crop Trust are deeply saddened by the sudden death of our Executive Board Member Barbara Wells.
Barbara was CGIAR's Global Director of Genetic Innovation and Director General of the International Potato Center (CIP). She had more than 30 years of experience in multiple areas of research and innovation in agriculture and forestry. She also served in several senior executive positions in the private sector.
Barbara joined the Crop Trust Executive Board in February 2019 and was instrumental in cementing the strong relationship between CGIAR and the Crop Trust. In her role as Director General of CIP, she also actively contributed to efforts to raise awareness of the importance of crop diversity globally. Throughout her outstanding career, she was an ardent supporter and mentor of women in science.
"It is with great shock and sadness that we mourn the sudden loss of Barbara Wells. She has been a valued and trusted friend and colleague for many years, and played an invaluable role in the Crop Trust's work in support of the CGIAR genebanks," said Crop Trust Executive Director Stefan Schmitz. "Crop diversity was always an important cause for her, and I will greatly miss her intellectual and strategic contributions to our board discussions and beyond."
We will all miss Barbara at the Crop Trust, and we will always be grateful for the time, expertise and wisdom she shared with us. We send our deepest condolences to her family and friends.