Crops in the Pacific Get a Boost to Withstand Climate Change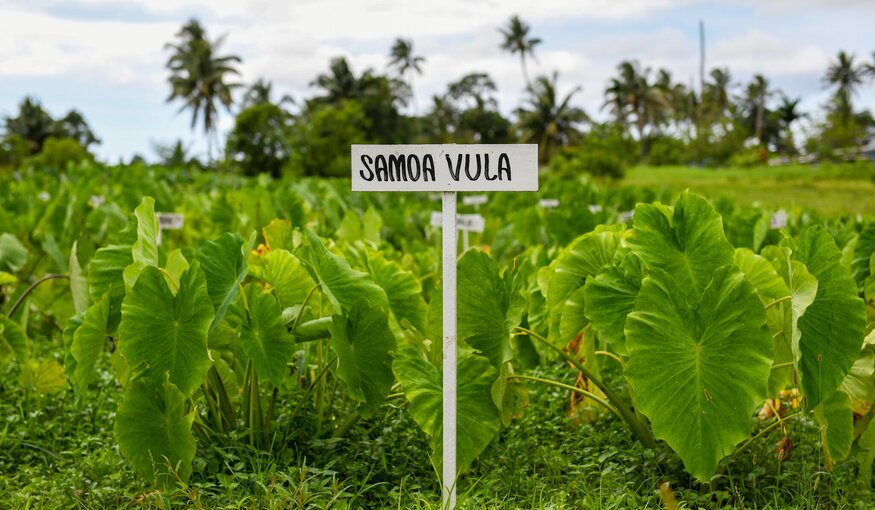 New Zealand is contributing NZD 5 million to the Crop Trust's endowment fund, and the income from that investment will be used to support the Pacific's regional genebank. (Photo: Neil Palmer/Crop Trust)
22 July 2022
Long-term food security in the Pacific is getting a much needed boost from the government of New Zealand and the Crop Trust.
Prime Minister Jacinda Ardern and Foreign Affairs Minister Nanaia Mahuta recently announced a NZD 10 million (EUR 6 million) contribution from its climate change budget to the conservation of crop diversity in the region. NZD 5 million of that is going to the Crop Trust's endowment fund, and the income from that investment will be used to support the Pacific's regional genebank.
"We are grateful to the government of New Zealand for their support," said Crop Trust Executive Director Stefan Schmitz. "There has never been a more urgent time to support the conservation and use of crop diversity. By doing so, we ensure that our children and our grandchildren have enough nutritious food to eat, despite the challenges they'll face from the changing climate."
The Fiji-based Center for Pacific Crops and Trees (CePaCT) of the Pacific Community (SPC), which has been conserving the region's diversity of 18 crops since 1998, will receive NZD 5 million over the next five years to help it scale up and accelerate its core work.
"This new funding provides significant contribution to CePaCT's current efforts to enhance our operational efficiencies and specifically boost our collaborative research capacities as well as outreach programs to identify climate resilient and nutritious varieties for use by our members and communities," said Logotonu Meleisea Waqainabete, Program Leader, Genetic Resources for SPC.
"Climate change and extreme weather are impacting crop yields and reducing supply which exacerbates food insecurity and increases food prices," said Ardern in a press release. "This investment will increase the Pacific's resilience by ensuring our region's seeds and plant materials are preserved and protected for future generations."
The contribution is coming out of the nation's NZD 1.3 billion climate aid fund, half of which is dedicated to mitigation and adaptation measures in the Pacific.
The funding to the Crop Trust's endowment will go towards the running costs of maintaining key crop collections at CePaCT, including yams, sweet potatoes, and 70% of the world's taro varieties.
"The Crop Trust is committed to supporting the world's key genebanks and ensuring their priceless collections of crop diversity are available to breeders, farmers and scientists," said Schmitz. "This is an investment in the future."