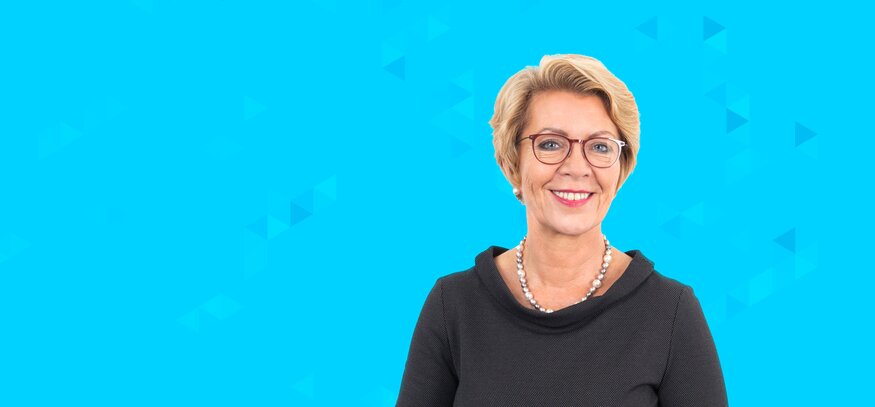 13 August 2019
Marie Haga | Marie's Corner
After very careful consideration and with a heavy heart, I have decided to resign from my position as Executive Director of the Crop Trust. I have been offered the position of Associate Vice President for External Relations and Governance at the International Fund For Agricultural Development (IFAD) and have recently accepted.
The offer from the IFAD President came as a surprise. I have enjoyed every day in the Crop Trust, and I have not been looking to leave. However, after seven years as the Crop Trust Executive Director and two years on the Executive Board before that, I have concluded it is time to move on and that the IFAD offer is an opportunity I simply can't turn down – for both professional and personal reasons.
It has truly been amazing to work with and for the Crop Trust over the years. The Crop Trust mandate is essential for the future of food, and the dedication of staff I have been privileged to work with has made it a pleasure to go to work every day.
Since we moved to Bonn in 2013 – just seven people in all – we have developed the Crop Trust to become an independent, well established and recognized organization with a proven track record in developing a global system for safeguarding crop diversity – technically and financially.
The commitment from not only staff but also the Executive Board and many of our partners to deliver on the Crop Trust mandate have been invaluable for each of the many steps we jointly have taken to bring the organization forward. It's amazing what can be done when everybody pulls in the same direction.
I will, of course, do my upmost to ensure a smooth transition for the Crop Trust until a new Executive Director is in place. Unless the new Executive Director can start earlier, I will continue in my present role until January 2020. Between now and then, I will do everything I can to hand over the organization in the best possible shape.
The Crop Trust Executive Board, under the very able leadership of Sir Peter Crane, has established a solid process to find my successor. Anyone you think would be a good candidate should be approached and requested to apply.
My resignation was not easy to write, but I hope and strongly believe that I can be helpful to the Crop Trust also in my new job with IFAD. My commitment to the Crop Trust – the organization that has given me so much - is forever!