International Day of Biological Diversity 2023
Crop Trust photo exhibition at Bonn Botanic Gardens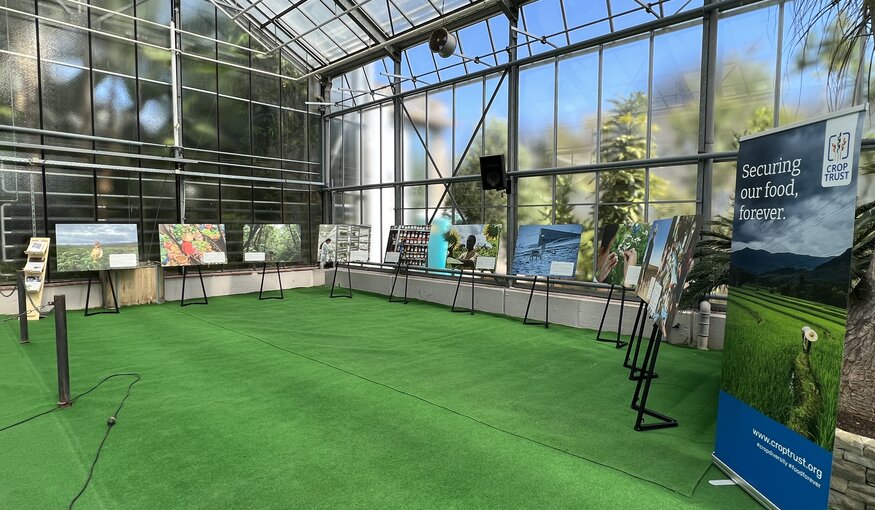 Every year, the United Nations celebrate the world's biodiversity on May 22, the International Day for Biological Diversity. This year's theme is: From agreement to action: build back biodiversity.
Biodiversity Day at the Bonn Botanic Gardens is a longstanding tradition. Every year, numerous institutions and organizations from the Bonn region show what they are doing to preserve local and global biodiversity. More than 40 exhibitors present opportunties to marvel, participate, touch, look and learn more about local biodiversity. Admission is free.
The Crop Trust will participate in the day's festivities with a photo exhibition. The exhibition, consisting of ten photographic prints, gives an insight into the work of the Crop Trust and explains why crop diversity must be preserved, forever, and how it is used to ensure food and nutritional security. At 14:00 CEST, Crop Trust Exectuive Director Stefan Schmitz and Botanic Gardens Custodian Cornelia Löhne will open the exhibition with an introductory presentation.