Agriculture Facing Biggest Threat Ever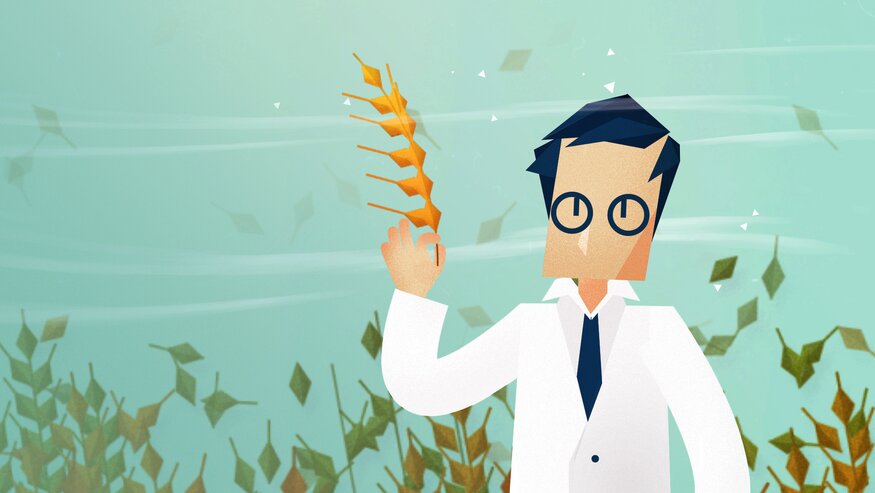 9 August 2015
Countries across the globe are working on means to combat hunger, achieve food security and promote sustainable agriculture. With United Nations (UN) also proposing to make this as the second goal under its sustainable development goals, there has been increased thrust and spurts of dialogues and activities within and between nations.
S.V. KRISHNA CHAITANYA, from the Deccan Chronicle, caught up with Marie Haga, Executive Director, Global Crop Diversity Trust, on the sidelines of the international Conference for Achieving the Zero Hunger Challenge at M.S. Swaminathan Research Foundation (MSSRF). Marie spoke on what it takes to achieve zero hunger and other aspects including importance of preserving crop genetic base.
Excerpts
How alarming is the problem of hunger and what is the way forward?
If we continue as we are, 1 billion people will go hungry everyday in about 30 years time. The situation is very precarious and agriculture is facing the biggest threat ever in its 13,000 years of history. A report by intergovernmental panel on climate change stated that one degree rise in temperature would decrease agricultural output by two per cent per decade. This is only a conservative estimate. Considering population growth and steep rising demand for food, we are staring at a creeping disaster. The only way forward is to hold on to our basics tight and evolve climate-resistant agriculture.
What is the role of Crop Trust and how significant is it to achieve global food security?
Our mandate is limited, but very basic and prerequisite for food security. What we are trying to do is to conserve every available genetic plant resources, stored in 1,700-odd gene banks across the world. This will ensure the genetic base of our food supply is not lost and also help scientists develop new varieties.
What is Svalbard Global Seed Vault and how secured is it?
The Svalbard Global Seed Vault managed by Crop Trust is the ultimate backup facility with a capacity to store 4.5 million varieties of crops located inside a mountain in a remote island halfway between mainland Norway and the North Pole. We have already managed to secure 8.64 lakh crop variety samples with co-operation of 67 institutions.
Why is Government of India not so keen in creating a backup to its agricultural varieties at Svalbard?
India is very touchy about its crop varieties. We are holding regular consultations with Indian officials and interested to work closely with India, which is a leader in crop diversity. Slowly, things are changing.
How much of crop diversity has the world already lost?
It's very hard to say, but definitely a tremendous amount of diversity is lost. According to rough estimates, India lost 90% of rice varieties since 1900, China lost 90% of rice varieties since 1950, Mexico 80% of corn varieties since 1900, USA 90% of fruit and vegetables varieties since 1900 and Germany managed to save only six varieties of apple.
Are genebanks working effectively and what are the constraints?
Unfortunately, most of 1,700-old genebanks around the world are in poor shape due to lack of funds and also prone to natural and man-made disasters. They are very vulnerable to the extent a small hitch in the cooling system may lead to permanent loss of unique varieties. This is the reason why the global seed vault is built to create a backup.
How much does it cost to conserve the world's agricultural diversity?
It is not that costly. An estimate of $34 million is needed annually, which unquestionably a highly affordable insurance policy. The Crop Trust is building an endowment fund of $850 million of this. Currently, we raised $170 million and a Pledging Conference is organised in 2016 in Washington to take the fund to $500 million.