Forages for the Future, Issue 4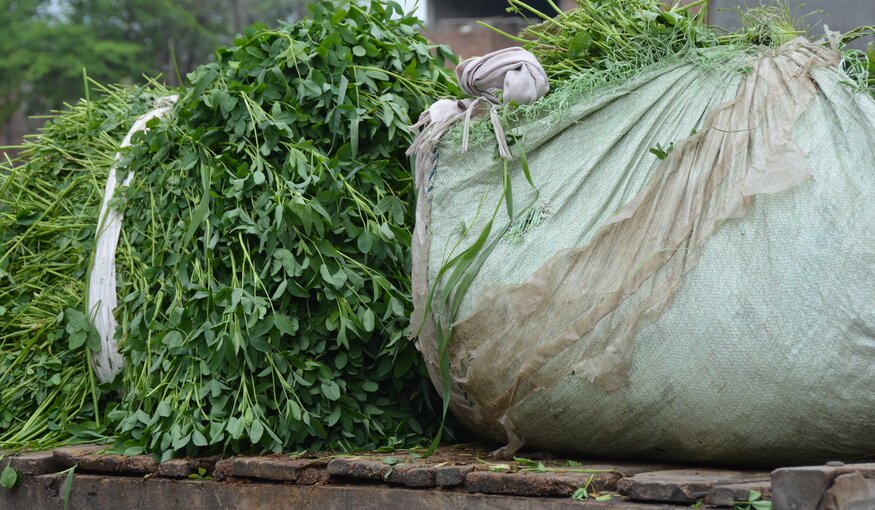 19 July 2017
Forages for the Future, Issue 4 is now available! In this newsletter, Forage scientists, Bruce Pengelly and Brigitte Maass, discuss priorities for 2017 and beyond. These priorities include encouraging the adoption of recommendations laid out in the Global Strategy for the Conservation and Utilisation of Tropical and Sub-tropical Forage Genetic Resources (TSTF), as well as supporting its implementation in the CGIAR TSTF genebanks.
ALSO IN THIS ISSUE:
Prioritization of forage species (p. 2)

Is Napier grass being over promoted (p. 3)
an opinion piece on Kenya's drought and livestock feed (p. 4)
Growing Mombasa Guinea grass to raise goats in Northeast Thailand (p. 5)
Forage conservation priorities (p. 6)
and Forage development and seed production in Rwanda and at ILRI (p. 7)
All past issues can be found by visiting the Tropical Grasslands online journal. To share your forage stories with the global community and/or receive upcoming issues directly to your inbox, please contact Brigitte Maass (Brigitte.Maass@yahoo.com) and Dr. Bruce Pengelly (Bruce.Pengelly@gmail.com).
Photo credit: ILRI/Susan MacMillan