How CGIAR is Feeding Our Future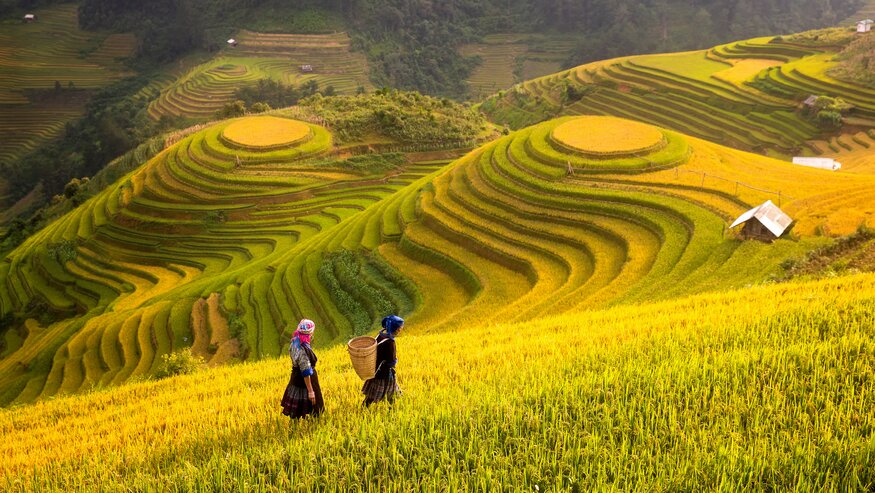 Rice fields on terraced of Mu Cang Chai, YenBai, Rice fields prepare the harvest at Northwest Vietnam.Vietnam landscapes.
10 July 2019
"What's for dinner?
It's a question asked every day in homes around the world. No other organization has done as much to ensure families—especially the poorest—have an answer to that question as CGIAR, the world's largest global agricultural research organization."
-Bill Gates
Since its establishment, CGIAR has helped reduce poverty, increase food security, and improve nutrition. Its work to feed our planet remains as important as it has ever been, especially with the environmental challenges we are facing.
The continued success of CGIAR breeding programs, as well as others around the world, depends on crop diversity. Without this diversity, researchers could not develop new varieties that are adapted to climate change and other challenges. Currently, CGIAR centres conserve over 700,000 accessions of crop, forage and tree diversity, and in the past year alone, over 90,000 samples were distributed to researchers and breeders worldwide.
To feed our hungry planet, we must ensure the conservation and availability of crop diversity worldwide, in CGIAR and other genebanks, forever.