New Zealand's First Seed Deposit & More Svalbard News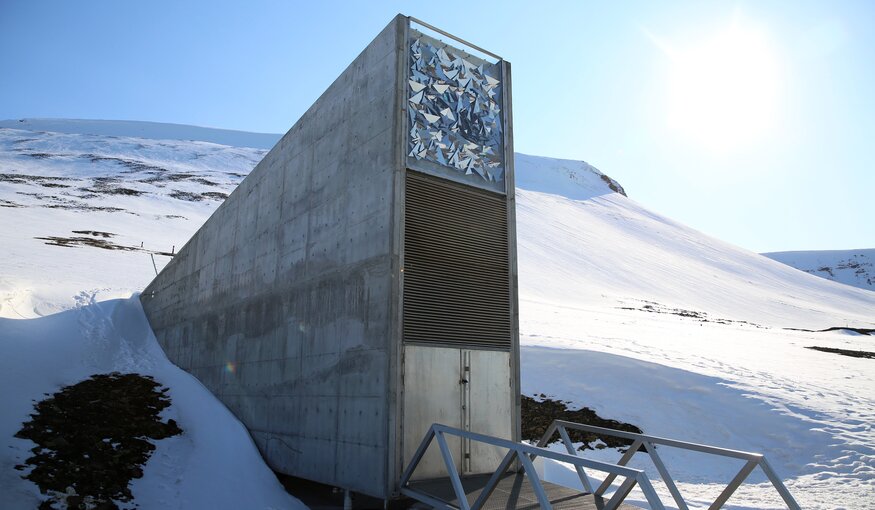 The Svalbard Global Seed Vault in Spitsbergen, Norway. Photo credit: Crop Trust.
14 July 2016
Institutes from around the world deposited seeds into the Svalbard Global Seed Vault this May, marking another step towards ensuring global food security.
The latest seed deposit which included over 8,000 varieties of crops from around the world ranging from white clover and ryegrass to the Grand Father Sumet Chili Pepper was the first ever seed deposit for New Zealand by the Margot Forde Forage Germplasm Centre.
"One of the reasons I like the Svalbard Global Seed Vault so much is the involvement and engagement of many many parties," said Dr. Kioumars Ghamkhar, Director of the Margot Forde Forage Germplasm Centre. "We don't just keep New Zealand's collection [at the Germplasm Centre] we keep the world's collection."
Other depositors included the IPK genebank in Germany, the Chaipattana Foundation in Thailand, and the World Vegetable Center in Taiwan.
During the seed deposit, the Crop Trust welcomed top-tier news groups in Spitsbergen to share the stories behind crop diversity and the importance of the Svalbard Global Seed Vault. We invite you to view their content now to learn more and share with your friends and colleagues!
Seeker: Watch the video
Flickr: View the album