Representatives of CWR Project visit Embrapa Temperate Agriculture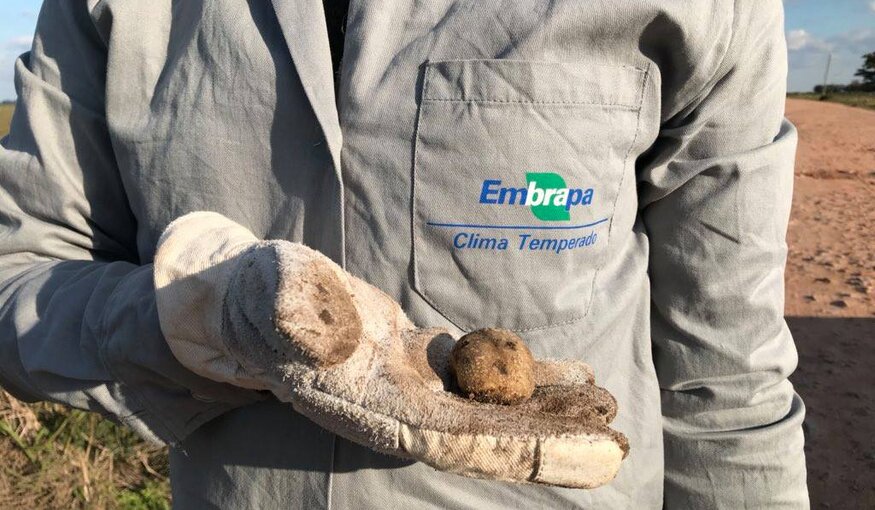 Last Monday, a Crop Wild Relatives (CWR) Project delegation visited Embrapa Temperate Agriculture (Pelotas, RS) to learn more about the work of rescuing wild potato relatives - one of the branches of the CWR project in Brazil.
Managed by the Crop Trust with support from the Royal Botanical Gardens, Kew, the project "Adapting Agriculture to Climate Change" started in 2011 and will last ten years. With approximately USD 50 million in funds from the Government of Norway, the project works in 24 countries through partnerships with national and international genebanks and with breeding programs around the world.