The First Seed Deposit of 2016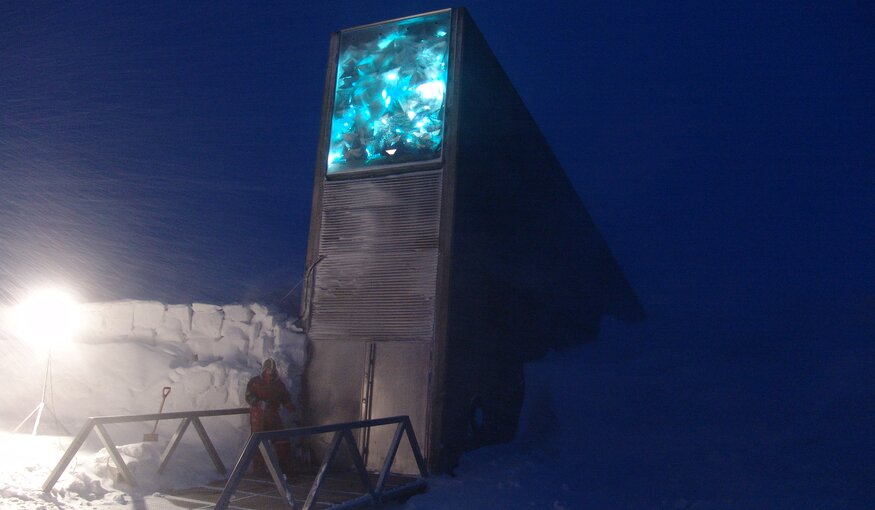 6 April 2016
The University of Okayama in Japan and Seed Savers Exchange in the United States recently deposited samples of some of the world's most celebrated crops including barley, carrot, tomato, and other vegetables into the Svalbard Global Seed Vault.
This was the first seed deposit since October 2015, which saw seeds arriving from CGIAR outposts in the Philippines, India, Nigeria and Peru, and resulted in a number of media pieces and videos being published around the world.
AJ +, a global news community for the 'connected generation,' published a video on the 15th of March, on where the seeds of the world are kept in case of global catastrophe, which was watched by over 30 million viewers.
Watch the Video: Aj+
ABC Australia
ABC Australia published an article and video on the 7th of March, covering the deposit and giving readers an inside look into the Arctic Doomsday Vault, the final safeguard for the world's biodiversity.
At the very edge of civilisation, on a rugged island north of Norway, sits a strange, jutting building that houses the most important collection of seeds in the world, stored away in the event of catastrophe.
The doors of what is known as the Doomsday Vault opened again this week on the Arctic archipelago of Svalbard, as new seeds were delivered from the US and Japan.
The Global Seed Vault, set up in 2008, houses hundreds of thousands of crop seed varieties from around the world. Svalbard was chosen to host the vault because of its cold climate and remote location.