Calling All Coffee Lovers: Let's Save Coffee Together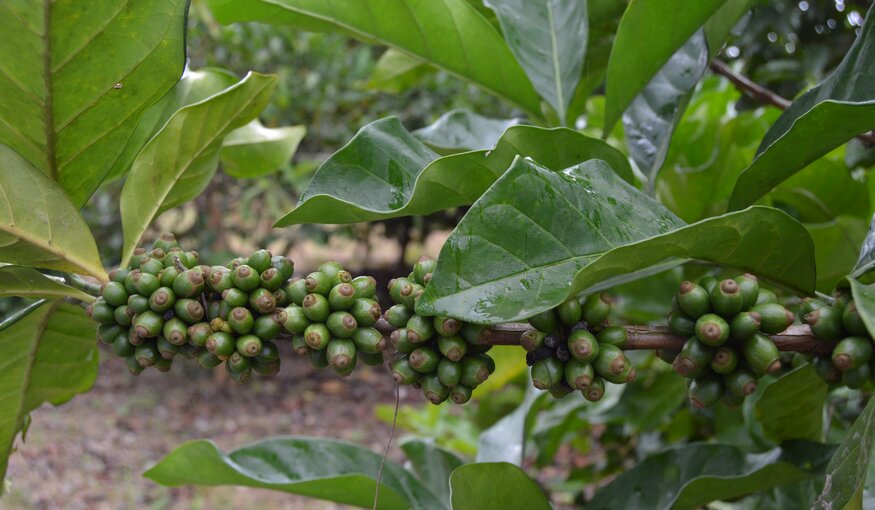 29 September 2017
Friday, 29 September 2017 – Starting today and culminating on Sunday, 1 October 2017, the 77 Member States of the International Coffee Organization (ICO) and dozens of coffee associations around the world are coming together to celebrate the third annual International Coffee Day.
For many of us, coffee is the only way to start the day and International Coffee Day just provides another great reason to celebrate this. However, the increasing effects of climate change, including rampart diseases and pests are endangering the coffee bean, the land dedicated to growing it and the livelihoods of 125 million people around the word.
Once the genetic variety of coffee is gone, it's gone. But the coffee crop can be protected – so that more resilient varieties can be bred to cope with the future challenges brought on by climate change.
"Like many of our food plants, the coffee crop is in trouble because our climate is changing faster than it can adapt," says Crop Trust Executive Director, Marie Haga. "Solutions lie in utilising its diversity. If we don't look after the coffee biodiversity we still have, we'll all be poorer for it. By supporting the world's key crop collections the Crop Trust is committed to securing the future of agriculture, including the coffee crop, for a more sustainable future."
In an effort to meet the challenges facing coffee diversity and the collections which help to conserve it, the Crop Trust has partnered with World Coffee Research to develop a global conservation strategy for coffee, which will help to ensure the conservation and use of coffee genetic resources.
The Crop Trust and WCR estimate it will cost about USD 1 million a year to support the world's most important coffee collections. A global endowment of USD 25 million, paying out 4% per year, would provide that ongoing funding forever, without the need to scrape together funding year to year. The Crop Trust and WCR will now work to find funding for the Crop Trust Endowment Fund to secure funding for coffee collections, forever.
You can invest in the future of coffee. On International Coffee Day, we're calling on everyone - governments, companies and consumers - to take part in securing coffee, forever.
FACTS ABOUT COFFEE
Arabica coffee accounts for about 60% of total coffee production yet is extremely climate sensitive. 75% of the current land dedicated to growing Arabica beans will become unsuitable for coffee production within the next 50 years.
An estimated 125 million people in Latin America, Africa and Asia depend on coffee for their livelihoods.
In 2016 inventories of coffee, particularly in producing countries reached a five-year low (with 156,636 60-kilogram bags of coffee (Arabica and Robusta) produced globally)
The global coffee industry is worth over $174 billion annually, with coffee being the second most traded commodity in the world after oil
In the UK, people drink approximately 55 million cups of coffee a day, while in the US, nearly 50% of those over the age of 18 (approximately 125 million people) drink coffee everyday
We are only using two of the 125 coffee species for coffee farming. And within those two species – Arabica and Robusta – we are only using a few varieties.
Global demand for coffee is rising but the crop and the genebanks that safeguard its diversity (containing 20,000 unique samples) are facing many challenges.
Most importantly - the diversity found within coffee may provide the tools we need to ensure the sustainability of the coffee industry