Chickpea: The Economist and the Falafel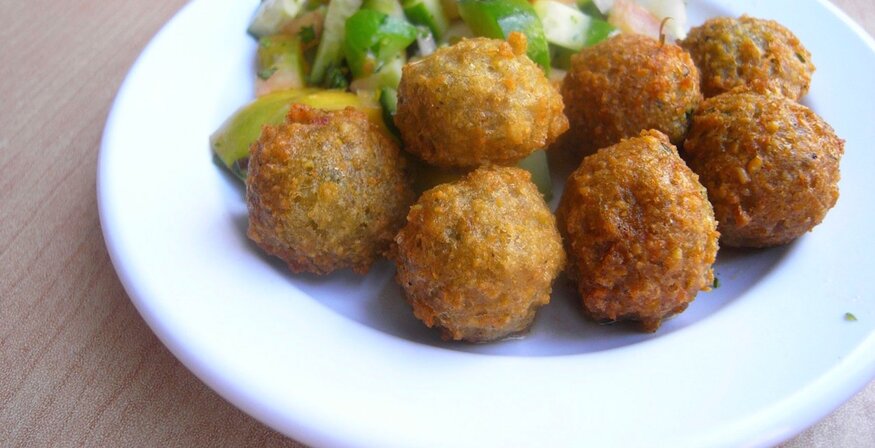 9 October 2014
The Big Mac Index determines the purchasing power of different currencies by comparing prices of McDonald's hamburgers in different countries, but in the Middle East, eating at global food chains is often more expensive than meals at local restaurants.

There is also the Falafel Index. It was put forward for the first time in 2011 that the falafel is a basic meal in the Middle East, with components that come from within the country. In the majority of Arab states the falafel sandwich is an almost unified index in line with the economic situation.

One expects the Falafel Index will show the cheapest falafel in poorer countries, but surprisingly here too falafel prices are rising feverishly.

In Syria, the price of a falafel has risen to more than 100 Syrian pounds ($0.68), 25 pounds higher than before the crisis. If a family of five are each eating one falafel daily, they will need to spend 15,000 pounds per month.
Syria, 17 April 2014
Why are economists so interested in falafel? In their eyes, at least, a pita filled with fried chickpea balls and toppings is the Big Mac of the Middle East. Falafel is a popular, healthy and (relatively) cheap meal all over the region, making this one place where the humble chickpea is never taken for granted.
In the world at large, markets and researchers have often neglected the chickpea as an insignificant crop. This may be because more than 95% of both production and consumption happen in developing countries. In these local markets the legume is of immense importance, providing affordable nutritious food to poor buyers and big opportunities to small farmers. It is an especially reliable crop for farmers who can't spend money on inputs: the chickpea plant is at home in dry environments and captures its own nitrogen, so irrigation and fertilizer are seldom needed.
Researchers agree that there's lots of room to make chickpea even better. Recent breeding efforts have raised yields, given the crop natural defenses against disease and shortened its growing season, allowing it to be farmed in new regions. Most of these improvements have stemmed from breeding by the International Crops Research Institute for the Semi-Arid Tropics (ICRISAT) in India and International Center for Agricultural Research in the Dry Areas (ICARDA) in the Middle East, drawing on the diversity of traits found in their genebank collections. Each of these conserves tens of thousands of chickpea landraces and wild relatives.
The economics of a falafel may be the same in every country, but the chickpea and the tough environments in which it grows are wonderfully diverse. The two global collections, and other genebanks around the world, surely hold many more opportunities for improving the long-neglected crop as demand continues to rise. As a crop grown by the poor for the poor, chickpea is worth much more than the cost of a falafel – it's worth conserving forever.