Crop Trust Dialogue on Genebanks at GLF Biodiversity Conference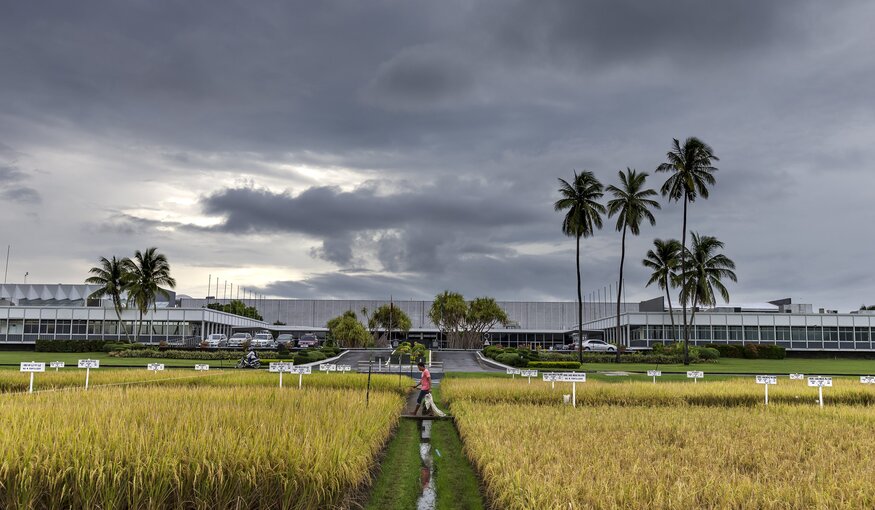 5 January 2021
Protecting and harnessing the earth's biodiversity is more critical than ever to tackle urgent issues like climate change and hunger.
The GLF Biodiversity Digital Conference: One World - One Health brought together over 5,000 attendees from 120 countries to discuss just that.
Participants gained insights from leaders in a range of fields into the critical value of conserving the world's crop diversity, including hearing from Crop Trust executive director Stefan Schmitz.
In the session Food Forever: Biodiversity for Resilience, convened by Crop Trust Strategic Partnerships Manager Rodrigo Barrios, speakers and panelists tackled questions surrounding the role of genebanks and the future of UN SDG 2.5.
Though rarely at the top of international development priorities, resilience in food systems begins with biodiversity—and genebanks play a key role in conserving it.
The session's first expert panel explored the role genebanks play in food and nutritional security.
"We have to appeal to governments to see how important this work is and how it supports really vital needs to address climate change," said panel moderator Charlotte Lusty, the Head of Programs and Genebank Platform Coordinator at the Crop Trust.
"After all, we all have to eat and it has to come from all the hard-working farmers who need every support and access to diversity ... to ensure that they build stronger systems."
Lusty's panel discussion featured genebank managers and researchers and explored the dynamics of international material sharing and the processes of safeguarding the foundation of our food.
"Crops do not respect borders and all the countries depend on other countries to maintain their agriculture," said International Crops Research Institute for the Semi-Arid Tropics Genebank Manager Vania Azevedo, emphasizing the importance of international cooperation in genebanks.
The session's lightning talk provided valuable context to the panel discussion. Crop Trust Agricultural Economist Nelissa Jamora shared insights into efforts to measure the impacts of genebanks through the Genebank Impacts Fellowship Program.
Fellows in the program, which began in 2018 with the CGIAR Genebank Platform, undertake projects that analyze and quantify the impacts of genebanks from accession to yield.
"The world's genebanks and their impacts have a big part to play in contributing to solutions to combat climate change, biodiversity loss and food insecurity," said Jamora, who is also the co-leader of the Impacts Fellowship.
Session participants:
Moderator: Charlotte Lusty
Head of Programs, Genebank Platform Coordinator, Crop Trust
---
Desterio Nyamongo
Senior Principal Research Officer and Director of the Genetic Resources Research Institute, Kenya Agricultural and Livestock Research Organization (KALRO)
---
Lavernee Gueco
Researcher, College of Agriculture and Food Science, University of Los Baños - The Philippines
---
Vania Azevedo
Head of Genebank, International Crops Research Institute for the Semi-Arid Tropics (ICRISAT)
---
Lightning Talk by:
Nelissa Jamora
Agricultural Economist, Crop Trust