Picking Up Where We Left Off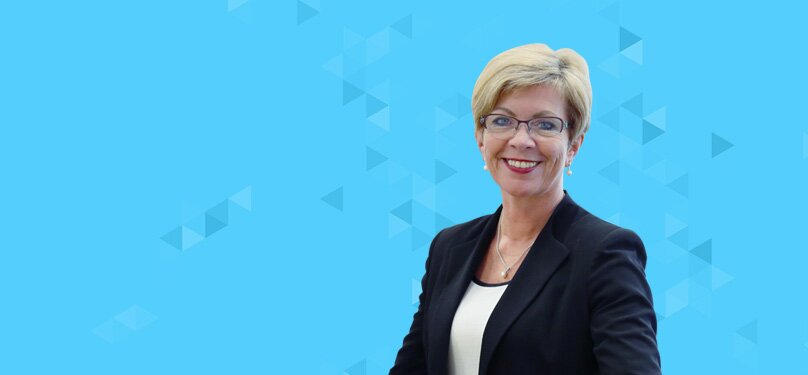 28 April 2015
Marie Haga | Marie's Corner
Picking up where we left off: my previous post was published from Lima, Peru, during our last Executive Board meeting. I would like to publicly thank our Board members for their time and support. Their decisions and guidance on how to proceed building the global system for ex situ conservation is very important for our work in the time ahead.
The ambition for this month's Newsletter is as always to give you an idea of what we have been up to over the last month. It is worth mentioning upfront that we have been preparing for two particularly important upcoming meetings - the CGIAR Fund Council meeting at the end of April and the Stakeholder and Donor Council meetings in early May.
Genebank CRP
We have prepared an Options Paper for the financing of the CGIAR genebanks 2016-2021 in collaboration with the CGIAR. This will be presented to the CGIAR Fund Council on 29 April.
Technical and Financial reports from all the CGIAR genebanks have been submitted and reviewed.
The QMS specialist, Janny van Beem, has been developing comprehensive Standard Operating Procedures (SOPs) together with IRRI and Africa Rice staff during a visit to the IRRI genebank in the Philippines. In addition, organizing the QMS Workshop in May at CIAT, Colombia, is well underway.
A consultant has been working with IRRI and CIMMYT to refine a tool for gathering data on staff numbers and time dedicated to different genebank operations as part of the parity funding model that is under development.
The first meeting in the development of the Tropical Forages Strategy took place, attended by CIAT and ILRI staff and the Crop Trust consultant, Bruce Pengelly, at ILRI in Ethiopia.
A plan for the regeneration of the active collection of the ICARDA genebank is in the process of being developed and funded, together with several other workplans submitted by Bioversity, ILRI, IRRI and AfricaRice to respond to recommendations from external expert reviews.
Crop Wild Relatives Project
New collecting agreements signed with Brazil and Azerbaijan (3 others are close to being signed ie two collecting agreements with Nigeria and Malaysia and one pre-breeding information management with James Hutton Institute, UK).
All 2014 collecting reports have been received, reviewed and approved.
Information Systems
Reports on the assessment of documentation systems in national genebanks now available for: INIFAT (Cuba), SPC (Fiji), CATIE (Costa Rica), INIAP (Ecuador), NCARE (Jordan), ARI (Cyprus), LARI (Lebanon), SPGRC (Zambia), NPGRC (Zambia), BNG (Tunisia), ARC (Sudan), INRA (Morocco), NGB (Egypt), ANAS (Azerbaijan).
GRIN-Global International helpdesk announced: CIMMYT-GRINGlobal-International@cgiar.org
Genesys now features a key improvement which will facilitate linkage with DivSeek. Accessions are assigned a Universally Unique Identifier accessible through Persistent Uniform Resource Locators.
DivSeek

Preparations for the first meeting of the DivSeek Steering Committee are in full swing --
Drafting an introductory paper on DivSeek as a background paper for Steering Committee members
Preparing a draft DivSeek work plan for review and discussion by the Steering Committee
The Crop Trust and the International Treaty have agreed to co-fund a project to explore governance options for DivSeek, based on the lessons learned in similar genetic-research initiatives
Several crop communities are gathering to coordinate 'big data'-based characterisation of genetic resources (soybean, common bean). They are aiming to associate their efforts with DivSeek.
Partnership Outreach
• From early March to late April 2015, our partnership outreach focused primarily on dispatching invitations to more than 50 countries for the Crop Trust Pledging Conference in April 2016 in Washington, DC. We are also sending follow-up communications to all prospective donor countries to guide them through the process of contributing to the Endowment Fund.
Bilateral outreach
• Our bilateral outreach to countries included meetings in Latin America with the governments of Argentina, Brazil, Chile, Costa Rica and Peru. In the Gulf we met with the UAE government and in Asia we met with the governments of Brunei and Malaysia. We also met with the Russian authorities. We held an information seminar in Washington, DC with members of US Congress, and we opened an exhibition at the European Parliament in Brussels on our work where senior staff of the European Commission joined us. We updated the US and UK governments on our work.
Private Partners
• We have visited Rhodes College in Memphis where we expressed great appreciation for the Fellowship program they generously provide and we discussed future cooperation.
• We have met a number of Family Offices representing high-net-worth individuals in Abu Dhabi and Dubai, proposing their future engagement in our planned Investment Sharing Facility as well as outright donations to the Endowment. In London we met with a food retailer and a commodities trading firm to assess cooperation opportunities, and we reached out to an investment bank for support to set up a sustainable impact investment vehicle.
Communications
We are putting finishing touches on the 2014 Crop Trust Annual Report, which will be published on-line for the first time through our new website, complemented by a printed information summary. The Crop Trust exhibition in Brussels was made possible through a custom-made information stand that explains our mission and our work. This exhibition material will travel with us to other global locations in the future.
The media response to our work has been good. The national press in Brazil covered our visit and our European Parliament presence gave way to the publishing of two opinion pieces in specialized, European politics-related outlets: Europolitics and The Parliament Magazine. Many other OpEds and articles have been published recently in key countries, for example in: France, Brazil, Belgium and others. We also published a Q&A with the AfricaRice Genebank Manager in our latest Newsletter.
Kind regards from all of us in Bonn,
Marie