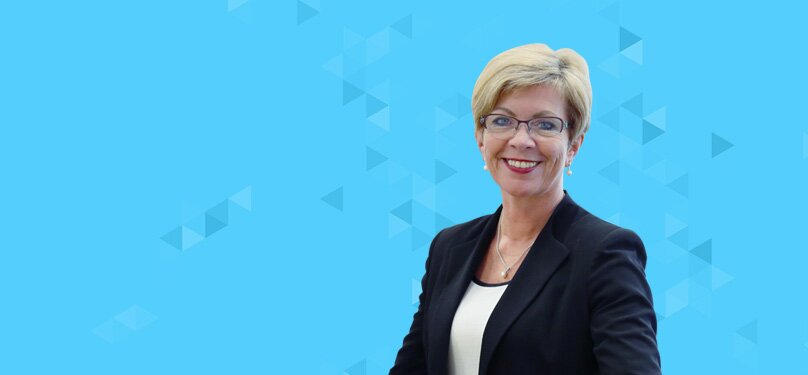 9 August 2016
Marie Haga | Marie's Corner
We have decided to collect our main activities during the months of June and July and present you with a summer Newsletter edition. I hope you appreciate the following summary:
Enhancing the partnership with Vavilov Institute in St. Petersburg
The Russian scientist Nikolai Vavilov is probably the greatest contributor to crop conservation and use in the history of the world. As a geneticist, breeder and biologist, he transformed the field of botany. His tireless collecting missions gave the world a true treasure in the Vavilov collection. He died in prison at the age of 55 in 1943 – probably not knowing how much he had contributed to the understanding of genetic resources and thereby to food security.
Our Science Director, Luigi Guarino, and I had the pleasure of visiting the institute in late July. Seeing Vavilov's office, sitting in his chair (!) and learning more about the genius was great, but what was much more important was the opportunity to create a basis for what will hopefully be an exciting cooperation between the Institute and the Crop Trust in the years ahead. With its 325,000 accessions of seeds, the Vavilov Institute should be one of our most important partners in the future. Thank you so much to Nikolai Dzyubenko and Sergey Shuvalov for hosting us so generously. You can view some of the most memorable moments of our visit in our Flickr album here.
Barcoding Workshop in Berlin
We always look for ways genebanks can be operated more efficiently and how we can make the life of busy genebank managers easier. Believe it or not, barcodes – like those you see in a supermarket or on your boarding card – can help us out. Our Science Director tells you how in his blog post, Scanning the Future of Genebanks.
More coffee….
In my last update, I went into detail on the development of the Conservation Strategy for Coffee Genetic Resources. Since then my colleague's have made several advancements in the strategy's development.
After a two-day long planning session in Berlin, June 22-23, I am really happy to share that the Crop Trust and its partner, World Coffee Research, have embarked on a nearly one month long expedition to visit collections in Madagascar, Kenya, Ethiopia, Côte d'Ivoire, Brazil, Colombia, Panama and Costa Rica.
The Crop Trust also met with Mr. Juan Esteban Orduz, who is the President of the Colombian Coffee Federation and on the Executive Board of the Global Coffee Platform, which is based here in Bonn. During the meeting, it was determined that the Crop Trust will present the Global Conservation Strategy for Coffee at the 6th Consultative Forum on Coffee Sector Financing held in London in September during 117th Session of the International Coffee Council and other ICO bodies.
A much-appreciated partner
As you may know, the Crop Trust has an incredibly unique partnership with Rhodes College. Every year a graduate of Rhodes College joins us in Bonn for a year-long fellowship program. This has been an undeniably important program for the Crop Trust as we have benefited enormously from the time and effort of four years of dedication and support from post grads. We have also benefited from two summer interns who have worked closely with our science team on analyzing data from our Global Systems Project.
We had a really wonderful visit by Rhodes faculty members, Dr. Barron Boyd and Dr. Tait Keller. The Crop Trust is so thankful for the unique partnership with Rhodes College, and it was great that my colleagues were able to welcome these fine people to our headquarters. I am really looking forward to continuing our relationship with Rhodes College.
- and another good partner
The Crop Trust also hosted a visit from Dr. Paul Olson of KWS Saat AG. KWS has been a strong supporter of the work of the Crop Trust and has made contributions to the Crop Diversity Endowment Fund. My colleagues spent an afternoon discussing possible areas of collaboration. We look forward to building our relationship with KWS and other private sector companies in the future.
Communicating science
To better address our growing audience, we have expanded our online News section and Crop Topics Newsletter, launching a Science Blog, penned weekly by our Science Director, Luigi Guarino and a Spotlight, where we interview folks from other sectors, such as journalists, chefs and innovators who are also committed to safeguarding crop diversity.
We collaborated with CIAT in the media outreach that announced the publication of a research paper that "marked the first time scientists have quantified the level of interconnectedness of national diets and agricultural economies…" The study garnered a lot of press and was carried out by CIAT, the Crop Trust and several universities and published in the biological research journal Proceedings of the Royal Society B.
We also debuted a new Crop Wild Relatives animated video, which explains what exactly the wild 'cousins' of our cultivated crops are, why they are important, and what we are doing to safeguard them in a 10-year, global project funded by Norway.
Also worth mentioning….
We are working on an update of our Strategic Work Plan. In this context, we have spent quite a bit of time defining indicators for our work so that the progress we make can be measured in a satisfactory way
Pakistan and Ecuador have signed Crop Wild Relatives collecting agreements – marking 23 in total
The Phase 3 proposal of our Crop Wild Relatives Project is submitted to our donor, Norway
and last but definitely not least: the CGIAR Genebank Platform proposal has been sent off. We cross our fingers and can hopefully look forward to another 6 years of cooperation with the CGIAR and particularly their genebanks.
Activities and events
Below, in a series of images, you can appreciate a few of the activities and events that have taken place over the summer, aside from those mentioned above.