Why Crop Diversity Matters for Restoring Africa's Drylands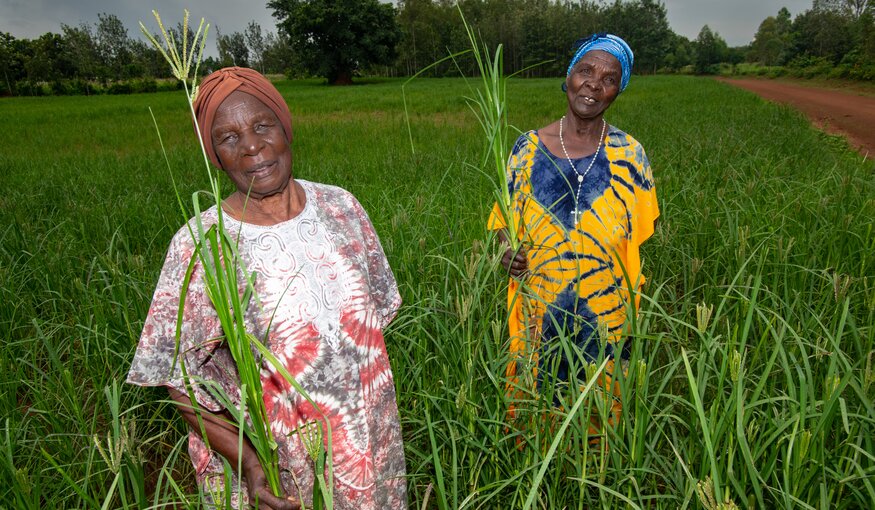 Two farmers of Kakamega County in Western Kenya, co-wives both named Mary Kwena, Mary Kwena One on the left and Mary Kwena Two on the right, bucked the trend of growing maize and sugarcane and planted finger millet instead due to its high nutritive and market values. (Photo: Michael Major/Crop Trust)
1 July 2021
Africa's drylands are critical for supporting agrobiodiversity—and agrobiodiversity is critical for supporting Africa's drylands.
They are ecologically and culturally fragile landscapes, subject to severe, ongoing degradation. Yet these landscapes cover more than 40% of the continent, are rich in biodiversity and support the livelihoods of more than 525 million people.
Restoring them is therefore essential for multiple reasons, including food security. In a massive undertaking, African countries have committed to restoring 100 million hectares by 2030. This is why the restoration of Africa's drylands was the focus of Global Landscapes Forum (GLF) Africa, a digital event that attracted more than 6,000 African nationals from nearly every country on the continent.
During the event, I had the honor of moderating two panels on the role of crop diversity, "Untapped Potential: The importance of African genebanks in ensuring food security" and "Biodiversity for Resilience: Harnessing crops' potential for drylands restoration and climate change."
Agrobiodiversity—that is, the variety of crops produced and consumed—is essential if agriculture is to be resilient to climate shocks and environmental stresses, and climate-resilient agriculture is essential if we are to meet future food demand.
Yet consider this global statistic shared by Ismahane Elouafi, chief scientist at FAO: "only nine crops—out of some 6,000—account for over 66% of all crop production and 53% of average daily calories."
In the case of Africa's drylands, experts on the GLF panels explained how agrobiodiversity offers potential both for increased crop production, even in the face of climate change, and for effective land restoration.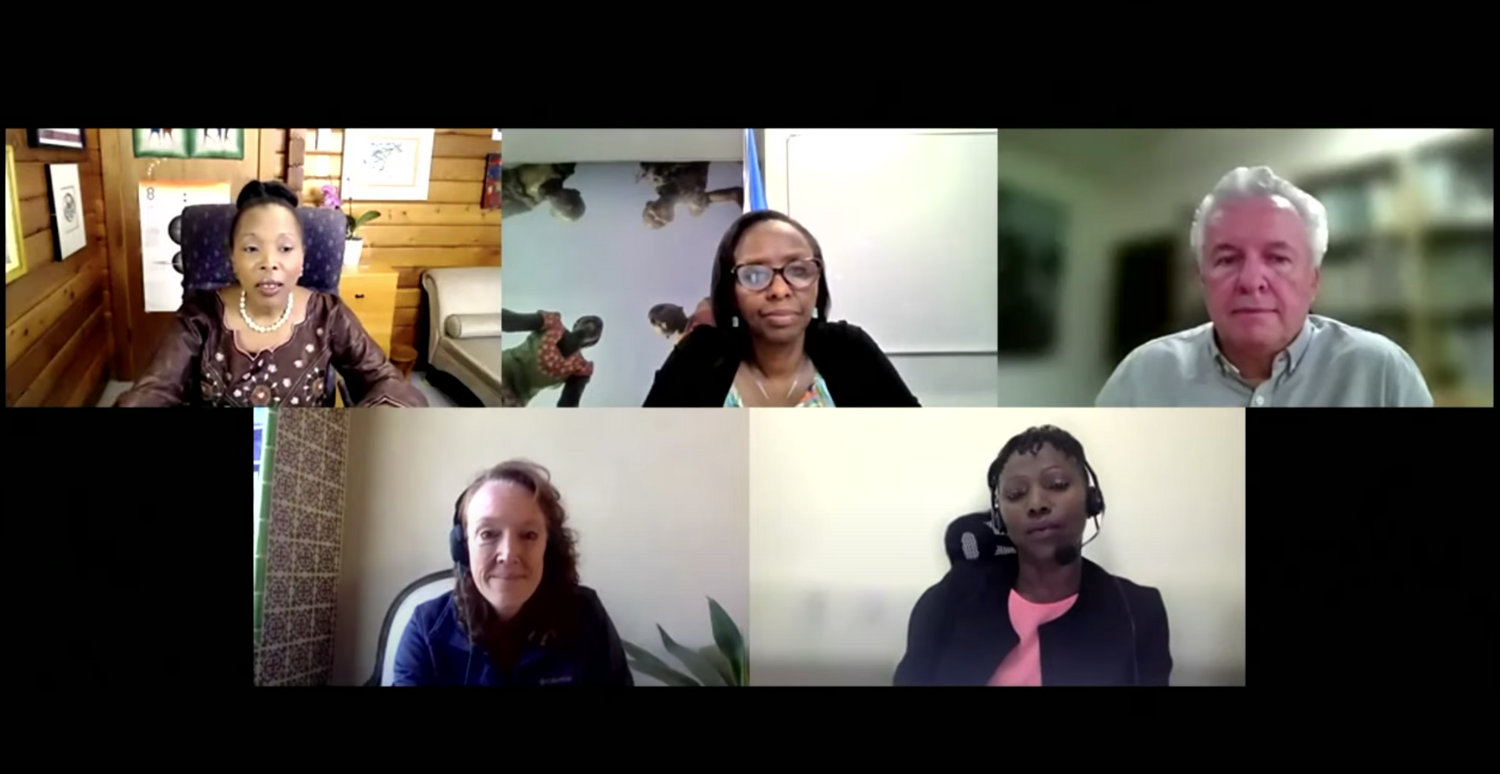 In terms of production, crop diversity provides the raw material needed to develop climate-smart crops—crops that are resistant to pests and diseases, are more tolerant of drought and extreme heat, and have higher nutritional content. This is particularly important for crops grown in drylands, as their dependence on sparse rainfall makes climate change a particularly severe threat.
Agrobiodiversity is also important for restoring degraded land, especially in drylands, where the challenge is daunting. As Salima Mahamoudou, a Research Associate at the World Resources Institute, stated during a panel: "The main challenge [for restoration] lies in the Sahel, where aridity, extreme weather events, population pressure and fight for access to land interact in a highly problematic way."
Efforts to restore drylands will therefore also benefit from the use of orphan crops, tropical forages and food trees that contribute to food security while offering other benefits to the ecosystem. Fonio is an excellent example of a relatively neglected crop that can be used in this way.
Given the importance of crop diversity for Africa's drylands, experts discussed ways to conserve and enhance it.
Support begins with Africa's genebanks, which conserve genetic diversity not found elsewhere in the world and hence have global significance. This incredible wealth of crop diversity offers immense, largely untapped potential, as smallholder farmers and breeders can use genebanks' seeds to develop and grow crops that are more climate-smart and that can better support landscape restoration.
But efforts are needed to make the most of the crop diversity in genebanks, such as more investment and international cooperation. A truly global and multilateral system for the long-term conservation and exchange of plant genetic resources is crucial for tackling the increasingly severe state of land degradation in Africa.
This fully realized system would offer smallholder farmers greater access to the diversity they need to restore degraded lands. But the flow of diversity and knowledge cannot go in one direction only—plant breeders, land restorers and farmers must interact more with genebanks to ensure that diversity is continually improved and adapted to local needs and conditions.
Smallholder farmers are not only major producers of food in Africa's drylands, they are also critical for achieving more resilient global food systems by helping to maintain diverse varieties and landraces of crops in their fields.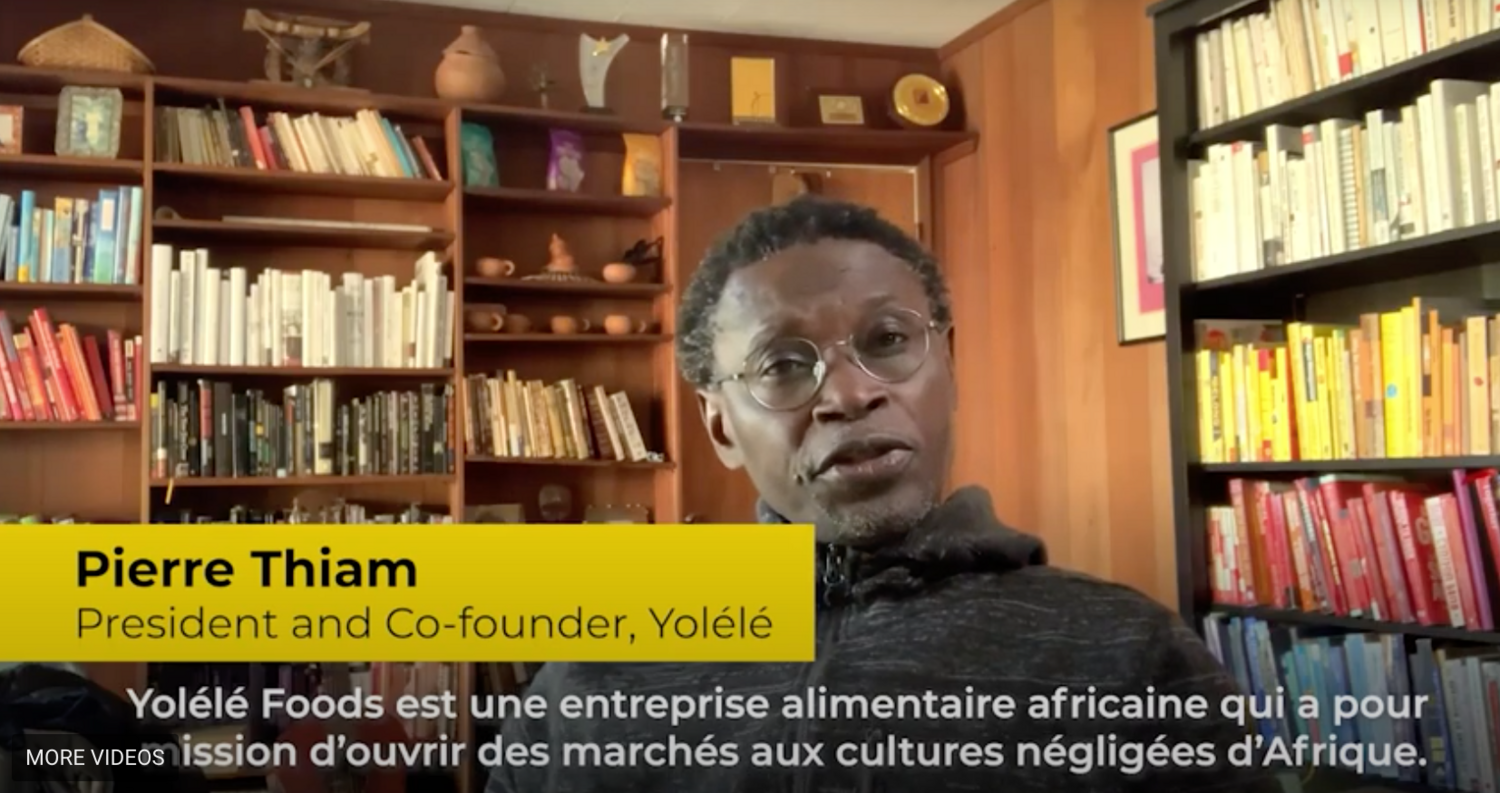 Therefore, policies and governance systems must support farmers as stewards of agrobiodiversity. As land-use changes continue to put pressure on global farmlands, the traditional agricultural systems that preserve both agrobiodiversity and related knowledge systems are under threat.
As we enter the UN Decade on Ecosystem Restoration and plan for the upcoming 2021 UN Food Systems Summit, we must remember the importance of policies that enable smallholder farmers to contribute to ecosystem protection and restoration, with African genebanks serving a crucial role.
As the two panels at GLF Africa demonstrated, solutions for land restoration will not be complete if they fail to consider the importance of crop diversity and the role of Africa's smallholder farmers and genebanks in protecting that diversity now and for future generations.
The opinions expressed here are those of the authors and do not necessarily reflect the opinions or views of the Crop Trust. The Crop Trust is committed to publishing a diversity of opinions on crop diversity conservation and use.