Crop Trust Appoints New Executive Director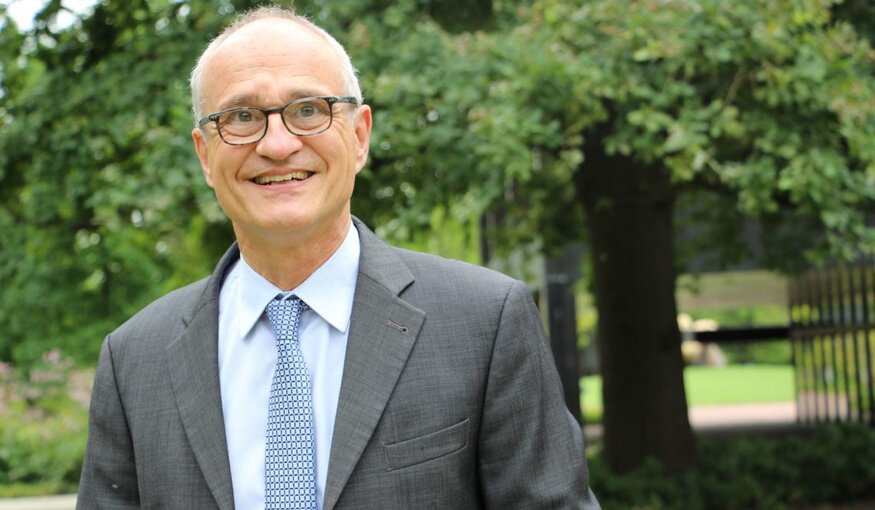 Bonn, Germany (12th November 2019) – The Global Crop Diversity Trust (Crop Trust) announced today the appointment of Dr. Stefan Schmitz as its next Executive Director. Dr. Schmitz will take up his position in early 2020, succeeding Marie Haga who has led the Trust for the past seven years and who will leave the position in December.
The Crop Trust recently celebrated its fifteenth anniversary. From its headquarters in Bonn, Germany, the Crop Trust works around the world to guarantee the conservation of crop diversity, the raw material that underpins agriculture and the world's food supplies, now and into the future. In addition to its work with national and international genebanks, the Crop Trust provides support for the operations of the Svalbard Global Seed Vault – a fail-safe seed storage facility located deep inside a mountain on a remote island in the Svalbard archipelago in the Arctic Circle.
Sir Peter Crane, Chair of the Crop Trust's Board said, "We're truly fortunate that Stefan will be joining the Crop Trust as our next Executive Director. He is someone deeply committed to safeguarding the plant genetic resources that the world needs to meet the many challenges facing agriculture in a world experiencing rapid environmental change, including climate change. Stefan's knowledge of the Trust will also help ensure a smooth transition and continuity of our key programs. I have no doubt that Stefan will sustain and build upon the exceptional leadership that Marie Haga has provided."
Dr. Schmitz has deep experience in development cooperation. He joined the German Ministry for Economic Cooperation and Development (BMZ) in 2001 and has been Deputy Director General and Commissioner for BMZ's "One World – No Hunger" initiative since it was created in 2014. Dr. Schmitz is currently Vice-chair of the Crop Trust Donor's Council and also Chair of the Trust's ad hoc Working Group on Innovative Finance.
"I am delighted to be joining the Crop Trust as its next Executive Director," Schmitz said. "I know the Trust quite well, through serving on the Donors' Council, and I look forward to the opportunities that lie before us. We must ensure that both international and national genebanks have the support they need to do their vital job of guaranteeing the future of food."
Marie Haga, the outgoing Executive Director, welcomed the appointment. "Stefan Schmitz has been a committed and highly effective member of the Donor's Council, and a true friend of the Crop Trust," she said. "The organization, and its vital partnerships, are in very safe and capable hands."
Categories: For The Press, Press Releases