Crop Trust Remembers Tim Fischer, Former Executive Board Chair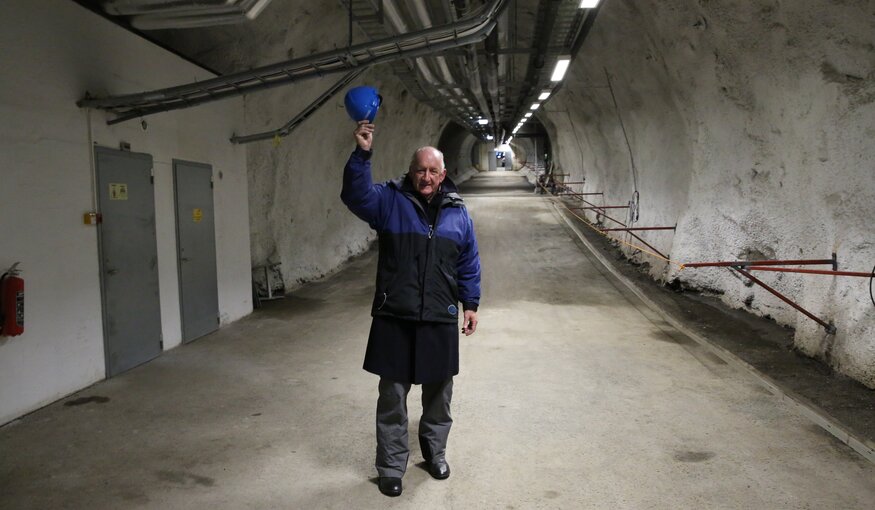 22 August 2019 – It is with deep sadness that we share the news of the death of our former Executive Board Chair and long-time agrobiodiversity advocate, Tim Fischer AC. Tim passed away on Wednesday night surrounded by family. He was battling an acute form of leukaemia.
Tim joined the Crop Trust in 2013 and served as Vice Chair of the Executive Board until 2017 when he became Board Chair. He was elected for a second term in 2018 but stepped down both as Chair and Board member on 1 April 2019 for health reasons.
During his tenure on the Board, he was dedicated wholeheartedly to sharing the importance of crop diversity and conservation both in his native Australia and internationally. He will be greatly missed.
Sir Peter Crane, Chair of the Crop Trust Executive Board, said: "Tim was a remarkable leader and unique personality - full of wisdom and also good cheer. The Crop Trust benefitted enormously from his passionate support. We have lost a good and true friend."
Tim Fischer began his political career in 1971, after returning from deployment in Vietnam where he was as an officer in the Australian Army. He was a New South Wales Parliamentarian (1971–1984) and later an Australian Parliamentarian (1984–2001). Throughout the 1990s, he was the head of the National Party of Australia. During this time he also served as Minister for Trade and Deputy Prime Minister in the Howard Government, holding both positions from 1996 to 1999. He then served as Chairman of the Crawford Fund (2001–2006), supporting international agricultural research. He was also a consultant, author, broadcaster, former Ambassador to the Holy See and Envoy to the Himalayan Nation of Bhutan, Eritrea and South Sudan.
Beyond his distinguished political background, Tim was perhaps most known for his love of trains and his quirky personality. One of our favourite moments with Tim was during a visit to our offices in Bonn where he made news headlines for finding an Australian meat pie truck in the region. No matter where he was in the world, Tim never ceased to spread his love for Australia.
Crop Trust Executive Director Marie Haga said: "It was a true honour to work so closely with Tim for so many years. All of us at the Crop Trust were energized by his passion, incredibly sharp mind and reliably quick wit. Whether it was a trek to the Andes to visit one of the most diverse collections of potato on earth or a visit to the Arctic for supporting the operations of the Svalbard Global Seed Vault, Tim worked adventurously and tirelessly to support crop conservation efforts and to strengthen the global system of crop conservation, which he helped build over his career.
On behalf of everyone at the Crop Trust, we extend our deepest condolences to his family. Tim's presence and legacy in the world of biodiversity and conservation will not be forgotten."
Categories: For The Press, Press Releases