A New Decade for Biodiversity Protection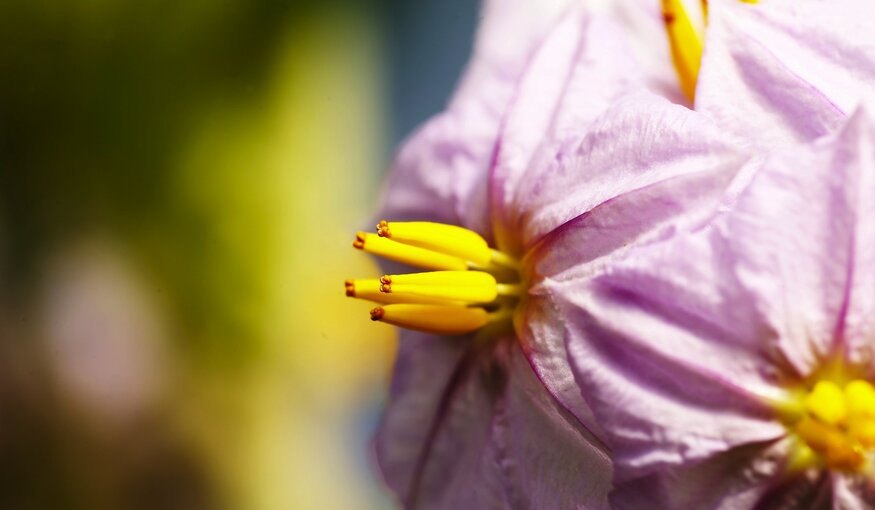 15 January 2021
The new year is upon us, ushering in an updated Global Biodiversity Framework for the Convention of Biological Diversity (CBD), covering the period 2021 to 2030 and beyond.
But with a new year comes the reminder that biodiversity loss, ecosystem destruction and climate change are continuing to harm our ability to feed the growing global population.
Almost three decades since world leaders collectively agreed to reverse the ongoing loss of biological life at the 1992 Earth Summit, much remains to be done. The UN announced last year that none of the biodiversity targets set in Aichi, Japan in 2010 had been fully met and only six out of 20 had been partially achieved.
In response to this ongoing biodiversity crisis, a group of almost 40 scientists published a paper in the journal Science in October 2020 setting out a list of recommendations for the new CBD framework. This incorporates research supported by the Crop Trust.
"Genetic diversity underpins all facets of the post-2020 Global Biodiversity Framework. So, any progress depends on conserving genetic diversity," says Colin Khoury, a researcher at the Alliance of Bioversity International and the International Center for Tropical Agriculture (CIAT) and one of the study's authors.
The paper analyzed the draft framework's goals around four interrelated facets—ecosystems, species, genetic diversity and nature's contributions to people—and called on policymakers to set the following ambitious targets:
zero biodiversity loss in the decade 2021 through 2030,
20 percent net gains in biodiversity by 2050,
a reduction in extinction risk and rates by 2050, and
the maintenance of at least 90 percent of genetic diversity by 2050
These recommendations highlight the need to set explicit goals and targets for genetic diversity, including for domesticated crops and livestock, along with their wild relatives. These objectives are consistent with SDG 2.5, the "Zero Hunger" target supported by the Food Forever Initiative, which the Crop Trust has been closely involved with.
The Crop Trust also plays a key role in helping to reduce biodiversity loss by supporting long-term, ex situ conservation of crop genetic diversity in genebanks. This safety net helps prevent loss of crop varieties even as they continue to disappear from farmers' fields due to global agricultural trends. Genebanks also make crop diversity available for plant breeding and research, which ultimately helps restore valuable diversity to farmers and consumers in the form of new varieties that are better able to resist heat, drought and disease.
In line with its mandate, the Crop Trust became an official partner on the CBD indicators last year. The framework's goals and targets are now being rewritten for submission to participants at the UN Biodiversity Conference (COP 15) on 17–30 May 2021 in Kunming, China.
"Embracing more holistic indicators, like the ones proposed for adoption in 2021, offers a great opportunity for national genebanks, which can play an important role in maintaining and harnessing the diversity of both cultivated and wild plant species," says Nora Castaneda-Alvarez, Project Manager of Seeds4 Resilience, a Crop Trust project that works with five national genebanks in Africa.
However, the CBD's post-2020 Global Biodiversity Framework must also be achievable over the next decade, and through to 2050. Both Aichi Target 13 and SDG 2.5 aimed—and failed—to meet their goals to fully maintain genetic diversity by 2020. This was due to gaps in data, poor policy alignment at national and global levels, and a lack of long-term vision, according to Khoury.
The Crop Trust and CIAT have helped to support Aichi Target 13 through research conducted as part of the Crop Wild Relatives project, including the development of new gap analysis methods that are now being used to help measure the conservation status of thousands of wild species, in genebanks and in their natural habitats. This indicator is likely to be retained in the post-2020 framework.
This gap analysis approach could also be applied to domesticated diversity in the future, making it possible to determine the extent of progress for crops—and even livestock—as well as to estimate when conservation goals have been fully met, according to Khoury.
In the meantime, the Crop Trust is seeking out more ways to support the Global Biodiversity Framework and the CBD, as well as the SDGs.
"Science-based organizations like the Crop Trust can make an important contribution to global progress by helping develop and measure key indicators needed to track changes in the Earth's flora and fauna over the coming decades," says Khoury.