Roses are Red, Violets are Blue, Strawberries Show Love is True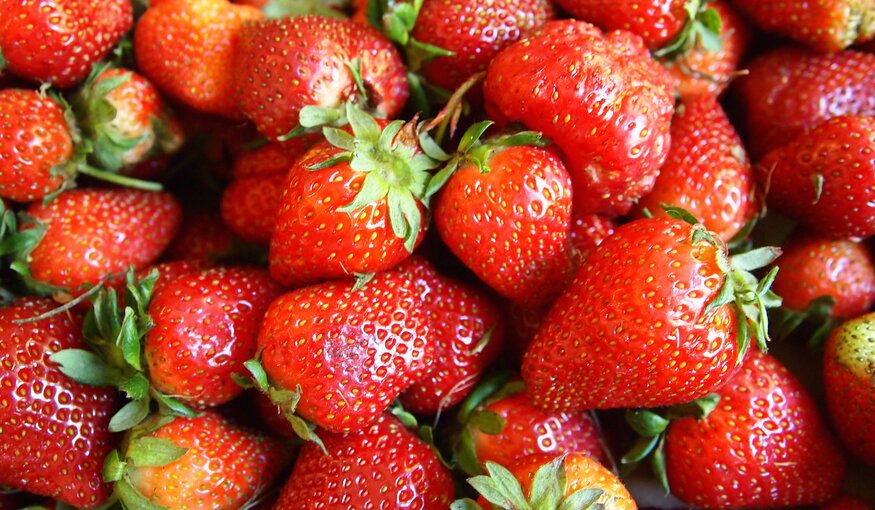 14 February 2023
This Valentine's Day, we're celebrating the importance of crop diversity with a series of cards you can print and give to your loved ones. Scroll to the bottom of this post to download them.
---
Romance, friendship, family—these may not be among your first thoughts when you think about the Crop Trust's work to safeguard crop diversity, but food is intimately tied up with how we express our love.
Whether it's a meal dropped off for new parents, a family celebration, or a romantic dinner for two, food is something that brings people together, nourishing our souls as much as our bodies.
As Valentine's Day approaches, those heart-shaped boxes of chocolates lining store shelves may seem like the obvious gift for a loved one, but cacao isn't the only crop linked to love.
Shaped like hearts, wild strawberries were seen as a symbol of Venus, the goddess of love in ancient Roman times. And, according to folklore, true love may bloom if you split a double strawberry with the apple of your eye. Even today, hotels are sure to deliver chocolate-covered strawberries to newlyweds in their honeymoon suite.
Speaking of apples, legend has it that that fruit too has a love connection. Peel an apple in one continuous spiral and throw it over your shoulder, an old superstition says, and the peel could land in the shape of the initials of your future partner. Even the Halloween game of bobbing for apples has its roots in a courtship game.
Wild carrots, meanwhile, were long ago considered aphrodisiacs and could be found growing in ancient Roman gardens.
These crops may be tied to love, but they symbolize something else too: the deep cultural and social histories of food.
That's why the Crop Trust and its partners are working to safeguard strawberries, apples, carrots and many more of our favorite crops in genebanks, and ensure their diversity remains available for use.
If you love food and want food and nutrition security for future generations, send someone you love a Crop Trust Valentine card.