How Changing Diets Leave Us Exposed to War, Extreme Weather and Market Turbulence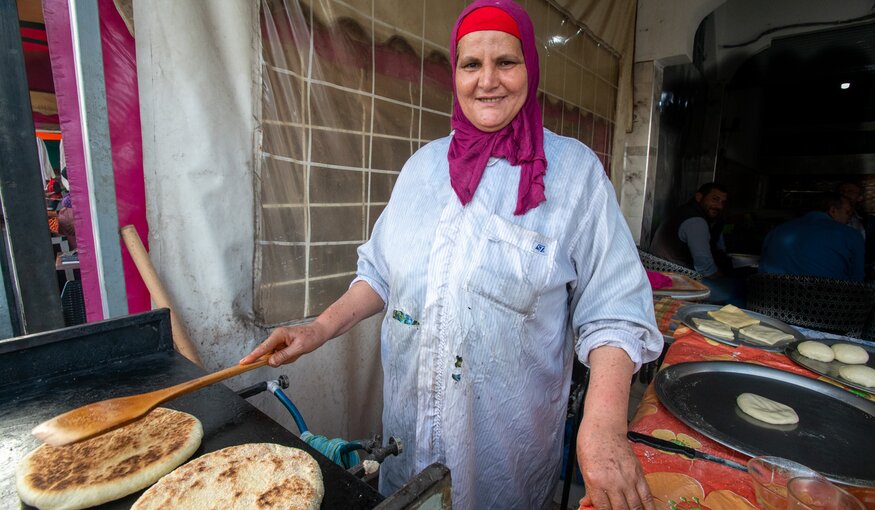 Woman making Msemen from wheat at roadside café in Tamallalt, Morocco. Photo: Michael Major/Crop Trust
21 December 2022
The convergence of global diets means just three crops provide 50% of the world's calories. When shocks come, they hurt.
Bagels in New York. Cakes in Beijing. Instant noodles in Jakarta. Daily habits for billions, yet just a generation or so ago Indonesians would have likely reached for a bowl of rice or the Chinese a sweet potato.
A combination of rising incomes, the impact of Western culture and industrial farming focused on specific crops means we are all eating increasingly alike. And that means more of us than ever depend on imported food.