Catherine Hazel M. Aguilar
Concept Developer
Leibniz Institute of Plant Genetics and Crop Plant Research (IPK)
Bio

Catherine Hazel M. Aguilar is a Concept Developer at the Leibniz Institute of Plant Genetics and Crop Plant Research (IPK). She is working on the EU-funded PRO-GRACE project, aimed at enhancing the conservation and management of European plant genetic resources (PGR) with an emphasis on developing an advanced PGR-focused Research Infrastructure (RI).

Catherine holds a Master's degree in Plant Genetic Resources Conservation and Management from the University of the Philippines Los Banos and a Bachelor's in Biology from Mindanao State University-General Santos City.

Before joining IPK, she worked for nearly seven years at the University of the Philippines Los Banos. As a genebank curator at the National Plant Genetic Resources Laboratory (NPGRL), she oversaw the Philippine collection of vegetable genetic resources. Catherine worked on various projects centered on managing and utilizing crop genetic diversity, including the characterization and evaluation of vegetable accessions, pre-breeding and varietal development.

Beyond the confines of the genebank, Catherine has delved into resilience assessments of select traditional agroecological systems and the documentation of indigenous crop conservation knowledge systems. In 2022, she assumed leadership of the national genebank (NPGRL) and steered the WP4- BOLD Project in the Philippines. She commenced her professional journey with IPK in May 2023.
Selassie Atadik
Founder
Midunu, Midunu Chocolates, Midunu Institute
Bio

Selassie Atadika is an award-winning chef, educator, and food systems advocate. She credits her mother and travels to over 40+ countries as a humanitarian aid worker for the United Nations, which influence her cooking philosophy. In 2014, she returned home to Ghana to establish Midunu, Midunu Chocolates, and The Midunu Institute as love letters to Africa - a dedication to celebrate and preserve Africa's rich culinary heritage. She loves playing at the crossroads where culture, community, and cuisine intersect with environment, sustainability, and economy. This thought process is reflected in her organizations.

Her company Midunu, a nomadic and private dining enterprise in Accra, embodies 'New African Cuisine'. It celebrates culinary heritage by employing local, seasonal, and underutilized ingredients, including traditional grains and proteins, to deliver Africa's bounty to the table. Chef Selassie Atadika uses Ghanaian cocoa and chocolate as a base to feature the flavors and essence of Africa. She launched The Midunu Institute, which looks to document and preserve the continent's culinary heritage. She was a finalist in the 2019 Basque Culinary World Prize, within the top 100 in the Best Chef Awards 2020 - 2021, and 2021 recipient of the La Liste New Destination Champion Award for Africa. Midunu Chocolates has won 3 international honors from the Chocolate Alliance Awards.

Chef Selassie Atadika has been sought for her thought leadership by The New York Times, CNN African Voices, The Financial Times, Al, Jazeera, BBC, and Vogue. Her cuisine has been featured at a State Dinner and the prestigious James Beard Foundation in the US. She holds a Master's Degree in International Affairs from Columbia University's School of International and Public Affairs, a Bachelor's Degree in Geography modified with Environmental Studies from Dartmouth College, and a ProChef 1 Certification from The Culinary Institute of America.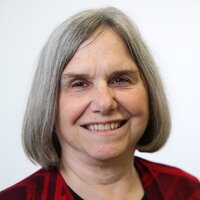 Catherine Bertini
Distinguished Fellow, Chicago Council on Global Affairs
Professor Emeritus, Syracuse University
Executive Board Chair, Crop Trust
Bio

Bertini was awarded the 2003 World Food Prize Laureate for her transformational leadership at the World Food Program, which she led for
10 years. She is a noted advocate for women and girls and was appointed to senior positions by three UN Secretaries-General and five US Presidents. Her impressive career also includes 25 years in the private sector and 13 years on the faculty of the Maxwell School of Citizenship and Public Affairs at Syracuse University, where she is now Professor Emeritus. Bertini also served as chair of the board of the Global Alliance for Improved Nutrition (GAIN) and on the board of the Global Food Banking Network.
Joao Campari
Global Leader, WWF's Food Practice
Action Track 3 Chair, UN Food Systems Summit
Bio

Joao Campari is Global Leader of WWF's Food Practice, leading the organisation's efforts to enhance the sustainability of the global food system. His primary areas of focus are sustainable agriculture and aquaculture, sustainable diets and food loss and waste. Joao was recently the Chair of the UN Food Systems Summit Action Track 3, on boosting nature-positive production. Prior to WWF, Joao was Special Sustainability Advisor at the Ministry of Agriculture in Brazil, where he also served as President of the Low-Carbon Agriculture Platform and as Executive Secretary of the Agribusiness Commission on Sustainable Development. Joao holds a Ph. D. in environmental economics and his research and publications focus on the nexus of rural poverty and natural resources management in agricultural frontiers.
Peter Crane
President
Oak Spring Garden Foundation
Bio

Sir Peter Crane FRS was appointed as the inaugural President of the Oak Spring Garden Foundation in Virginia, USA in 2016. He was at the Field Museum in Chicago from 1982-1999, and Director of The Royal Botanic Gardens, Kew from 1999-2006, before being appointed University Professor at The University of Chicago. In 2009 he was recruited as Dean of the Yale School of Forestry and Environmental Studies (now Yale School of the Environment). He is known internationally for his work on the diversity of plant life – its origin, fossil history, conservation, and use. Peter Crane was knighted in the UK for services to horticulture and conservation in 2004. He served on the Executive Board of the Global Crop Diversity Trust from 2007-2012 and 2014-22. He chaired the Crop Trust Executive Board from 2019-2022. He is a member of several national science academies and the recipient of honorary degrees from universities in the UK and US, including an honorary doctorate from Cambridge University in the UK. He received the International Prize for Biology in 2014.
Katie Gallus
Freelance Journalist
Event Moderator
Bio

Geographer, freelance journalist, and presenter with a passion for future-oriented topics and people who are dedicated to the Sustainable Development Goals. In addition to her work as a freelance journalist for outlets such as Deutsche Welle, ZDF, HR, and SWR, she has worked for the United Nations in New York City, conducted research in the Georgian Caucasus, Egypt, Kyrgyzstan, and Brazil; lived in central Cameroon near cocoa fields, worked as a filmmaker in Sierra Leone, and independently traveled to Iraq, Eritrea, and Ethiopia for research purposes. Katie Gallus works in English, German, and French on digital ideas, globalization, development cooperation, and human-environment relationships. She is a trained lifeguard and serves as an honorary ambassador for DESWOS e.V. and the educational initiative German Dream.
Agnes Kalibata
President
Alliance for a Green Revolution in Africa (AGRA)
Bio

Dr. Kalibata has served as the President of AGRA since 2014, where she leads the organization's efforts with public and private partners to ensure a food secure and prosperous Africa through inclusive, sustainable agricultural growth, improving the productivity and livelihoods of millions of smallholder farmers in Africa.

From 2019-2021, Dr. Kalibata also served as the Special Envoy of the UN Secretary-General for the 2021 Food Systems Summit, a catalytic process at the start of the Decade of Action to improve food systems around the world to deliver on the Sustainable Development Goals (SDGs) and Paris Agreement.

Prior to joining AGRA, Dr. Kalibata was Rwanda's Minister of Agriculture and Animal Resources (MINAGRI) from 2008 to 2014, where she drove programs that moved her country from a food insecure to a food secure status and became a reference point for other countries that sought to deliver agriculture transformation.

Dr. Kalibata also sits on various boards, councils and commissions including the Global Commission on Adaptation, the Global Commission on the Economy and Climate, the Global Panel for Agriculture & Food Systems for Nutrition, the Global Agriculture & Food Security Program (GAFSP), the Food Systems Stewardship Board of the World Economic Forum, the Malabo-Montpellier Panel, the Architecture for REDD+ Transactions and the Global Commission on Climate Overshoot, the Advisory Committee of the Presidency of CoP28, among others.

Dr. Kalibata has a distinguished track record as an agricultural scientist, policy maker and thought leader, and she holds a doctorate in Entomology from the University of Massachusetts, Amherst. She is recipient of many prestigious awards including but not limited to the Yara Prize, now the Africa Food Prize, in 2012, an Honorary Doctorate from the University of Liège in 2018, an Honorary Doctorate from McGill University in 2019, and the National Academy of Sciences' Public Welfare Medal in April, 2019 for her work to drive Africa's agricultural transformation through modern sciences and effective policy thereby improving livelihoods of smallholder farmers. In 2022, she received an Awarded from World Farmers Organization recognizing her leadership in mobilizing farmers contribution to the Food Systems Summit and the same year also received the Planetary Health Award through the Prince Albert II of Monaco Foundation.
Daniel Ashie Kotey
Acting Deputy Director
CSIR-Plant Genetic Resources Research Institute
Bio

Dr. Daniel Ashie Kotey was born in Tamale in the Northern Region of Ghana. He attended Tamale Secondary School from where he proceeded to the University of Cape Coast to pursue a degree in Biological Science. After his mandatory National Service as a teaching assistant at the University of Cape Coast, he proceeded to the University of Ghana to pursue an M. Phil degree in Insect Science. He also holds a Ph. D Entomology degree from the University of Fort Hare, South Africa.

Dr. Kotey was employed as a Research Scientist at the CSIR-Plant Genetic Resources Research Institute at Bunso in the Eastern Region of Ghana in December 2007 and promoted to the rank of a senior research scientist on 1st January 2018. He was appointed as the acting Deputy Director of the Institute on 1st September, 2019. During his tenure as acting Deputy Director, Dr. Kotey successfully coordinated the external review of the institutional and technical capacity, adequacy of facilities and operational procedures of the CSIR-PGRRI to meet the challenges of long-term conservation and use of its key crop collections. He also led a team to develop a quality management system (QMS) for the Ghana genebank. On 1st July, 2021, Dr. Kotey was appointed as the acting Director of the CSIR-PGRRI.

The research interests of Dr. Kotey include the integrated management of insect pests of various crops and the biosafety of genetically modified crops. Dr. Kotey was a part-time lecturer at the University of Fort Hare, South Africa. He has participated in the implementation of several local and international donor funded projects either as a principal or a co-investigator. Among others, he is a member of the Ghana Science Association and the Entomological Society of Southern Africa. He is also a member of a number of National Committees including the National Codex Committee, the National Variety Release and Registration Committee as well as the National Biodiversity Steering Committee.

Dr. Kotey serves as the National Focal Point for the International Treaty on Plant Genetic Resources for Food and Agriculture (ITPGRFA), the Nagoya Protocol on Access and Benefit-sharing and the Global Strategy for Plant Conservation (GSPC). Currently, he is the Project Manager (Ghana) of the Seeds for Resilience (SfR) Project being funded by the Federal Government of Germany (BMZ), through the German Development Bank (KfW) and managed by the Crop Trust.
Karen Mapusua
Director, Land Resources Division (LRD)
Pacific Community, Suva, Fiji
Bio

Karen Mapusua is the Director of the Land Resources Division(LRD) of the Pacific Community, Suva, Fiji and is the first woman to hold this position. LRD provides technical and scientific support the Pacific countries & territories on all aspects of agriculture and forestry from genetic resources to markets. Karen leads SPC's flagship integrated programme to strengthen Pacific food systems for improved health, nutrition and resilience outcomes and has been active promoting the economic empowerment of women through agricultural value chains.

Karen has experience in NGO capacity building and management and has worked in rural development in the Pacific Region for 25 years with a focus on organic agriculture as a path to social and economic development and climate resilience. Through this work she now also represents the Pacific globally as President of IFOAM Organics International

Previously she served on the Board of Directors of Fairtrade Australia New Zealand. She is a national of Samoa and Australia.
Kent Nnadozie
Secretary
International Treaty on Plant Genetic Resources for Food and Agriculture
Mr. Nnadozie is the Secretary of the International Treaty on Plant Genetic Resources for Food and Agriculture. Prior to his appointment as Secretary, he was the Senior Officer of the International Treaty, overseeing varioustechnical areas of the Programme of Work of the Secretariat. Over the last decade, Mr. Nnadozie has worked on legal and policy matters and intergovernmental processes, with both the International Treaty and FAO's Commission for Genetic Resources for Food and Agriculture. Before joining FAO, Mr. Nnadozie was in private legal practice and academic research. He has extensive practical experience in related international processes and legal instruments. A lawyer by training, Mr. Nnadozie holds a Doctorate in Law (PhD) from McGill University, Montreal, Canada, with a focus on international relations and international legal systemic issues regarding genetic resources. Mr. Nnadozie also has a Master's degree in Business Administration (MBA) and a Bachelor's in Law.
Anthony Ugochukwu Okere
Acting Director
National Centre for Genetic Resources and Biotechnology (NACGRAB)
Bio

Anthony Ugochukwu Okere (PhD) is the Acting Director of the National Centre for Genetic Resources and Biotechnology (NACGRAB), and Acting Registrar of the National Varietal Release Committee in Nigeria since November, 2022.

Previously, he was the Deputy Director for Research and Development, and was also a former head of the Biotechnology department at NACGRAB. During his tenure as the Deputy Director, Dr. Okere successfully coordinated research activities at NACGRAB to meet national challenges and demands. He has contributed in the implementation of several local and international donor funded projects either as a principal or a co-investigator among others.

He received scholarship of the NUFFIC short course Fellowship in The Netherlands in 2007, World Bank STEP-B, Study grant in Florida Atlantic University, USA in 2012, KAFACI Training Fellowship in INRA Morocco in 2016, Crop Trust GOAL workshop in Morocco, 2023 etc. After studying in the University of Ibadan for his Bachelor's degree Forest Resources Management, he graduated with Master's degree in Forest Biology and Silviculture from the same University in 1999 and received a PhD in Silviculture and forest biotechnology from the same University of Ibadan in 2015.
Juan Lucas Restrepo
Global Director, Partnerships and Advocacy, CGIAR
Director General, Alliance of Bioversity International and CIAT
Bio

Juan Lucas Restrepo is Global Director of Partnerships and Advocacy, CGIAR, and Director General of the Alliance of Bioversity International and the International Center for Tropical Agriculture (CIAT). A Colombian and French national, he has worked in the agricultural domain, both in the public and private sectors, for the past 25 years. Previously, he was Vice Minister of the Ministry of Agriculture and Rural Development in Colombia, and Executive Director of AGROSAVIA, the largest agricultural research organization in the country.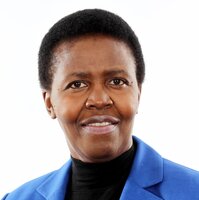 Lindiwe Majele Sibanda
Chair, CGIAR System Board
Member, Nestlé Executive Board
Council Chair, NUST
Professor, University of Pretoria
Bio

Lindiwe Majele Sibanda is an animal scientist and a practicing farmer with extensive experience, serving as a policy advisor to numerous African governments and global institutions. She serves on the Nestlé Board and as Chair of the Council at the National University of Science and Technology in Zimbabwe and as Extra Ordinary Professor at the University of Pretoria, South Africa. She is an Associate Fellow at Chatham House, and member of Champions 12.3, accelerating progress on UN Sustainable Development Goal (SDG) target 12.3, halving global per capita food waste.

In January 2023, she stepped down from the position of Professor, Director and Chair of the African Research Universities Alliance (ARUA) Centre of Excellence in Sustainable Food Systems at the University of Pretoria, in South Africa; and has stepped down from the Board of the World Vegetable Center (WorldVeg).

She previously served as Board Chair for the International Livestock Research Institution (ILRI); Board Member of the International Maize and Wheat Improvement Center (CIMMYT); and program advisor to the International Food Policy Research Institute (IFPRI), International Water Management Institute (IWMI) and CGIAR Research Program on Climate Change, Agriculture and Food Security (CCAFS). She also served on the EAT-Lancet Commission on healthy diets from sustainable food systems and as a member of the Australian Centre for International Agricultural Research (ACIAR) Policy Advisory Council. She has served in senior leadership positions in various organizations, including co-Chair of the Global Alliance for Climate-Smart Agriculture (GACSA), Vice-President, Country Support, Policy and Partnerships for the Alliance for a Green Revolution in Africa (AGRA), and CEO and Head of Mission of the pan-African Food, Agriculture and Natural Resources Policy Analysis Network (FANRPAN). She holds a PhD and MSc in Agriculture from the University of Reading, and BSc in Animal Production from the University of Alexandria, Egypt.

She was appointed to the CGIAR System Board in April 2021, and has served as the Chair since January 1, 2023.
Stefan Schmitz
Executive Director
Crop Trust
Bio

Stefan Schmitz joined the Crop Trust as Executive Director in January 2020.

He previously worked as Deputy Director-General and Commissioner for the "One World – No Hunger" Initiative at the German Federal Ministry for Economic Cooperation and Development (BMZ). He also chaired the Steering Committee of the Global Agriculture and Food Security Program (GAFSP).

For more than 10 years, Stefan was leading the food security, agriculture and rural development work at BMZ. From 2007 until 2009 he worked as senior advisor to the Secretariat of the Organization for Economic Cooperation and Development (OECD) in Paris. Before joining the BMZ in 2001, Stefan held various posts in the German federal administration in the fields of geographical information systems, regional planning and international cooperation on urban issues.

He received scholarships of the McCloy Fellowship of the American Council on Germany and of the German Academic Exchange Service. After studying in Bonn and St. Andrews, he graduated from Bonn University in geography and mathematics and received a PhD in geosciences from the Free University of Berlin in 2000.
Éliane Ubalijoro
Chief Executive Officer, CIFOR-ICRAF
Director General, World Agroforestry
Bio

Éliane Ubalijoro, PhD is Chief Executive Officer of the Center for International Forestry Research and World Agroforestry (CIFOR-ICRAF) and Director General of ICRAF. An accomplished leader with a background in agriculture and molecular genetics, she serves on several boards and has been recognized for outstanding contributions in the areas of innovation, gender equity, and sustainable prosperity creation.

Dr Ubalijoro has been a professor of practice for public-private sector partnerships at McGill University since 2008, with research interests focusing on innovation, gender and sustainable development for prosperity creation. From 2021 to March 2023, she was the Executive Director of Sustainability in the Digital Age and the Canada Hub Director for Future Earth. She is a member of Rwanda's National Science and Technology Council and Presidential Advisory Council, the Impact Advisory Board of the Global Alliance for a Sustainable Planet, the International Science Council, the Science for Africa Foundation, and the Capitals Coalition Supervisory Board, among others. She is a fellow of the International Science Council.
Marco Wopereis
Director General, World Vegetable Center (WorldVeg)
Bio

Marco joined the World Vegetable Center (WorldVeg) as Director General in April 2016. An agronomist with a Doctorate in Tropical Agronomy from Wageningen University, the Netherlands, he has global expertise in agricultural science and management, and previously served as Deputy Director General and Director of Research for Development of the Africa Rice Center (AfricaRice) in Benin, and as Director of the Annual Crops Department of the French Agricultural Research Centre for International Development (CIRAD) in France. He also worked in different capacities for the International Fertilizer Development Center (IFDC) in Togo, the West Africa Rice Development Association (WARDA, now AfricaRice) in Senegal and Côte d'Ivoire and for the International Rice Research Institute in the Philippines. Marco is a Dutch national, and is based at WorldVeg headquarters in Taiwan.